We are an independent consultancy company in the field of Materials and Corrosion with over 25 years of proven track record. Our core services include failure analysis, forensic engineering investigation, in-situ metallurgical assessment, expert witness consultation, risk based inspection, laboratory analysis, advanced NDE and materias performance evaluation.
Knowledge, Experience and Commitment are the basic attributes of our high quality services. Our engineers and scientists have many years of hands-on and consutancy experience in a wide spectrum of industries.
We are resident specialist consultants to numerous customers providing 24-hour failure analysis and
Metallurgical assessment services. As a statutory authorized third party inspection body for lifting equipment and pressure vessels, we serve as the "Component Person" for our valued clients in statutory inspection projects.
We adopt a holistic approach of combining our engineering and scientific expertise with an intimate understanding of clients' operations to solve failure cases, as well as assess the reliability and integrity of their facilities. Our commitment to our clients, locally and globally, has enabled us to provide value-added, cost-effetive, reliable, prescise and innovative engineering solutions to help them achieve their business and operational objectives, on time and within budget.
ABOUT CETIM
Cetim, the Technical Centre for Mechanical Industry, was established in France in 1965 in order to improve companies' competitiveness through mechanical engineering, transfer of innovations and advanced manufacturing solutions.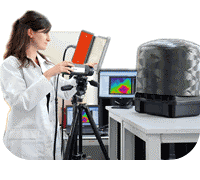 A world leading player
With 1000 experts and 8000 customers in more than 30 countries, Cetim has become a world leading player, providing customers with independent expert advice and support through:
– innovation projects (from R&D to solution industrialization)
– design and redesign of products and processes
– testing (standardized and customized tests to qualify and characterize materials and components)
– consultancy (advice, failure analysis)
– training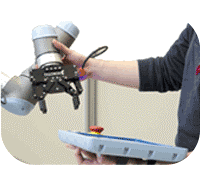 To answer future challenges of the industry
Its multidisciplinary competencies (metallic and composites materials, surface treatments, manufacturing processes, assembly, sealing, fluid and flows, NDT, ..) and its 50 years of experience, make it an essential actor for the industry of the future challenges and technologies, especially in the aerospace, automotive, energy, oil and gas, mechanical components and process industry.

VISION
We aspire to be the most trusted industry-leading forensic engineering and asset integrity management service provider for all industries
MISSION
Our mission is to provide high quality, effective and prompt forensic engineering and asset integrity management services for maximizing safety, efficiency, sustainability and reliability in operations of plants, equipment and facilities across all industries.
OUR VALUES
Our core values reflect the culture, passion and commitment of our organization. They serve as a guidance for our team to consistently conduct business in a responsible manner with highest standards.
Safety We place highest priority on the safety of our employees and the community.
Safety is consistently implemented in all our activities and operations – in line with our mission towards promoting safety, health and sustainability of our environment.
Quality Quality is emphasized at all levels of our work through ensuring accuracy, effectiveness and timeliness of our services. We are committed to understanding the needs of our clients and constantly challenge ourselves to exceed our clients' expectations.
Empowerment The quality, competence and commitment of our staff is the backbone of our success. The empowerment and welfare of our staff is thus an important part of our value system.
Integrity Independence and objectivity is the hallmark of our services. We are committed to operate with the highest ethical standards.
InnovationInnovation is part of our process towards growth and improved services in meeting the ever-changing requirements of the industry.
Matcor was established by local engineers as a partnership company. With the support from the National Science & Technology Board (NSTB) and the Singapore Government, we were granted approval to operate our business in the Singapore Science Park.
We became a Private Limited company.
Our founders were recognised in "Who's Who in Engineering Singapore" – Top 200 eminent engineers in Singapore.
We set up an office in Kuala Lumpur, Malaysia.
We acquired own facilities in the Seletar Aerospace Park. In the same year, Matcor Equipment and Services Pte Ltd was incorporated. We are the distributor for a number of branded laboratory equipment and consumables for SEA Region.
CETIM acquired Matcor Group of Companies and the deal was closed on 27 July 2018. In order to pursue our growth and expand further our technical level of expertise, we integrated the CETIM group. Cetim provides a comprehensive range of services to the mechanical engineering industry from consulting to testing and from engineering to training in new skills. As a leading international player in the fields of mechanical engineering innovation and R&D, its engineers and technicians operate in more than 30 countries each year.
TESTIMONIALS
We believe in building a long-term and trust-worthy relationship with our Customers by providing quality services to meet their business and operations objectives. More than 95% of our work is repeated business. We take pride in our Clients' satisfaction. Some of the testimonials from our valued clients are highlighted for reference.
"
Matcor Technology & Services Pte Ltd is our vendors providing quality, reliable and value added services to the Republic Of Singapore Air Force for failure investigation & analysis laboratory services, metallurgical support and forensic engineering works. Over the 10 years since we had started working with you. Matcor have assisted us in our management of technical issues and enabled us to reach the correct decisions promptly.
"
– Republic Of Singapore Air Force (RSAF)

"
Happy to support a company that provided me with an excellent level of service when required. I look forward to working again with Matcor.
"
– BP International Limited
"
Matcor Technology & Services Pte Ltd has always been our provider for forensic investigation for the past years. They are able to provide reliable and valued services which aid us greatly in our enforcement operations.
"
– Ministry of Manpower
"
The reports furnished by your team were very comprehensive and professional, befitting an outstanding organization. Kudos to the great leadership at Matcor for the excellent customer service and satisfaction received by us at ST Aerospace Engines Pte Ltd.
"
– ST Aerospace Engines Pte Ltd
"
Failure investigation and analysis (FIA) is an important forensic tool to determine the mode of the failure or an aircraft component or structure, if and when it occurs. Such investigations must be concluded in an accurate and timely manner. The outcome of such reports is critical for tightness of litigation, in the event that liabilities are involved."
"Matcor Technology & Services Pte Ltd has been very responsive and professional in their approach. The timeliness of the investigation has enabled the organizations to ensure minimum disruptions following the mechanical failure of the part."
– Singapore Institute of Aerospace Engineers
"
Matcor Technology & Services Pte Ltd is the vendor providing quality, reliability and value services to Singapore Technologies Kinetics for laboratory services, metallurgical support and forensic engineering works."
"Matcor is the leading company and authority in forensic consultancy and laboratory testing in this region."
– ST Kinetics Ltd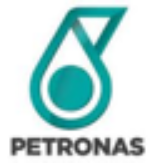 "
Matcor Technology & Services Pte Ltd is our sole consultant and authority in forensic and laboratory testing services and our vendor for laboratory services, metallurgical and forensic engineering investigation works for our oil refinery facilities and air transport vehicles, including checks on our micro turbines.
"
– Petronas Carigali (Sarawak Operations) Malaysia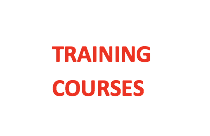 The demo in the labs tied in very nicely with the theory lessons as I was able to see the physical examples. I also found the case studies very interesting and helped me to apply the knowledge i have gained from the course.
Good use of learning materials for case studies
Very good overview course for forensic engineering
Excellent environment.
Excellent customer service provided.
– By various participants
CORPORATE SOCIAL RESPONSIBILITY
We are passionate in sharing our success by contributing to the society. We have been actively involved in helping the less fortunate and participating in charity drives for educational awards with a heart to groom and provide opportunities to the younger, needy generations.
Donations:
National University of Singapore, Engineering Class of 1982 Bursary Endowed Fund, since 2014
Children's Cancer Foundation Donation by Matcor's Employees, 2017
Singapore Buddhist Lodge Education Foundation Donation, 2015
Kong Meng San Phor Kark See Monastery Donation, 2015
Sian Chay Medical Institution donation, 2014
Singapore Polytechnic, Merit Awards for outstanding students, 2010, 2012 & 2014
Singapore Management University, Term Fund for Projects, 2010
Educational Project:
In 2016, MATCOR was appointed as the Industry Partner of STEM Inc, Science Centre Singapore to collaborate with Presbyterian High School. Learning sessions for the secondary school children were conducted to enlighten them on forensic engineering investigation.