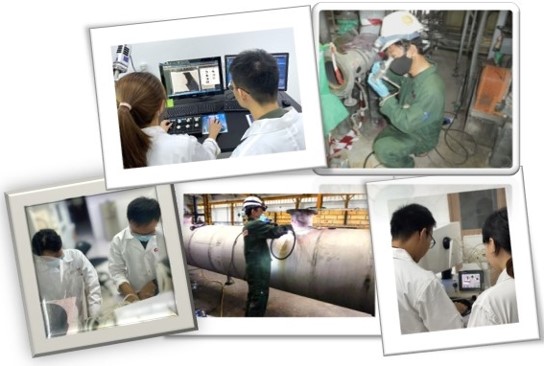 Integrated into this international network, we offer you challenging tasks and the chance to experience variety. Reporting to the Senior Consultant / Consultant and working closely with the Technical Expert teams, the ENGINEER (Failure Analysis/Forensic Investigation/Materials and Corrosion) is able to solve failure cases and evaluate condition of equipment/facilities in an analytical, systematic and logical manner through fundamental application of engineering and material science knowledge. He / She will be exposed to a wide spectrum of industries, ranging from marine, oil and gas, utilities to aerospace.
Perform failure analysis and forensic investigation to establish root cause of machinery/equipment failures, industrial accidents and fires/explosions
Perform Site inspection to assess and evaluate the condition and integrity of equipment/facilities through various engineering inspection techniques
Conduct non-destructive tests and evaluations
Carry out research and consultancy work relating to engineering, materials and corrosion issues
Conduct laboratory examinations and tests involving metallography, SEM Fractography, EDX analysis, etc.
Bachelor Degree in Material Science / Materials Engineering / Mechanical Engineering.
Strong analytical and organizational skills with ability to manage multiple tasks/projects and timelines
Excellent oral and written communication skills
Self-motivated and confident personality with ability to work independently as well as in a team
Team player, curious, enthusiastic, and like to understand what you do and keen to learn a lot
Prepared to work at site and in the laboratory
Fresh graduates with keen interest as a failure analyst or forensic engineer are welcome to apply