Composites: Materials / Process and Defects Analysis
Discover composite materials and its most commonly used manufacturing processes through application examples. The presentation will also discuss the main defects encountered and the parameters involved.
Topics covered during the presentation:
– Composites: Overview
– What do we call "composites"?
– Composites: Main manufacturing processes
– Main defects encountered in composites parts
– Concept of defects harmfulness
– How to detect these defects? Non-destructive tests (NDT) applied to composites
Topics covered during the presentation:
Features presented from case studies:
Context
Ageing of equipment
Proof of fatigue strength of steel structures in Europe: Eurocodes
Crane design, residual life of cranes and related Rules and Standards
Pressure vessels and boilers
Cetim's general methodology for evaluation of Residual Life
Some industrial examples
Questions answers
The webinar will be presented by our French experts Mr Didier MASTAIN (Methods engineer specialized in the composite process) and Ms Sophie TOILLON (Engineer specialized in damage survey of polymer and composite materials)
Didier Mastain
Didier Mastain, Methods Engineer specialized in the transformation of composite materials.
Skills:
Assistance in the technological choices of processes for the transformation of composite materials,
Implementation of thermosetting and thermoplastic composite materials (from prototype to pre-series production),
Training (teaching manager) in the fields of composite materials (materials and process),
Process audit.
Thermosetting and thermoplastic composite materials forming,
Support to choose the best manufacturing process depending of customer specifications,
Composite workshop audit,
Trainer on composites field
Implementation of a workshop and production of a prototype storage tank for the transport sector,
Realization of prototypes in thermoplastic composites for the space industry,
Monitoring and production of thermosetting composite prototypes for the defense sector,
Production of pressure vessel prototype in thermoplastic composite,
Audit of workshop in the nautical field,
Project management on large project about thermoplastic composites welding
 
Work experience:
Cetim (since 12 years): Project Manager
Stelia (3 years): Aeronautical Composite Method Engineer
MS Composites (2 years): Composite Method Engineer
Education:
DESS composite materials Ensam Bordeaux (2003)
Physical-Chemical Mastery (2002)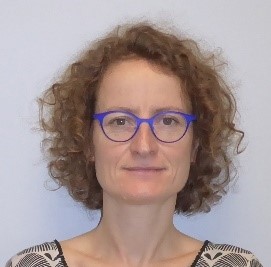 Sophie Toillon
Sophie TOILLON, expert on Materials provides expertise on polymer and composite components and structures.
The areas in which she works concern:
Classification of materials
Failure analysis, audit, advising
Searching for repair or redesign solutions
Management of projects across multiple skill areas
Training (teaching manager) and presentations on technology days Moreover, she is head of R&D studies and of supervision of theses on:
Ageing and life expectancy prediction
Development of classification techniques (remaining constraints, etc.)
Mechanical and physical-chemical classification, NDTs of polymer and composite materials (high diffusion and high performance),
Failure analysis of plastic, elastomer and composite parts, methodology, FMEA process
Damage analysis and identification of failure mechanisms (fractography)
Understanding of ageing phenomena
Assistance with redesign or repair of faulty parts or structures
Surface, adhesion treatments
Work providing judicial, insurance and industrial expertise in various fields (transport, boating, energy, oil & gas, medical, sport etc.):
Expertise in the aeronautics field with the BEA (Investigation and Analysis Bureau of the French General Directorate for Civil Aviation)
Expertise in the field of energy: vibratory and aeraulic analysis, determination of modes of damage, reparation and redesign of components (air cooler blades, wind turbine blades)
Expertise in the boating area (mast, link arm, catamaran and/or trimaran shells (Banque Populaire for example))
Expertise in the area of sporting materials (carbon composite bicycle forks – legal)
CETIM (20 years): failure analysis project manager, head of R&D studies then Area Expert
CRITT Materials – LNE East (5 years): manager of classification services, failure analysis, specific formulations, bonding, training
Education and Training
Diploma from l'Institut de l'Expertise (Paris)
Qualified in Engineering at the Ecole d'Application des Hauts Polymères (EAHP) in Strasbourg (1994), Post-graduate diploma in Physics Chemistry Polymer Materials (1993)
Master's degree in Physical Chemistry (1992
WEB DISCOVERY REGISTRATION FORM
Composites: Materials / Process and Defects Analysis
16:00 to 17:30 (GMT +8), Singapore time
From your home office and via Internet, attend a webinar with our expert for free!
Participation is free but registration is required.
Registration form and course fees are to reach MATCOR before the closing date.
Registration will only be confirmed upon full payment.
Direct internet banking payment to MATCOR Technology & Services Pte Ltd, Bank: Development Bank of Singapore, Bank Code: 7171, Branch Code: 032, Swift Code: DBSSSGSG, Bank Address: 1 Kim Seng Promenade, #02-32, Great World City, Singapore 237994, Account No/Iban: 032-004152-3.
All cheques should be made payable to "MATCOR Technology & Services Pte Ltd" and mailed to 3 Seletar Aerospace Link Singapore 797550, Or
Overseas participants may choose to pay in EUR or USD.
Participants shall bear all bank charges for payments.
For clarification or inquiries please contact Ms. Ng Pei Shyan or Ms. Irene Lim at +65 67788285 or send an email to training@cetim-matcor.com.
Any cancellation made after closing date – no refund, but delegate substitution is allowed.
Any cancellation made before closing date will receive full refund.
MATCOR reserves the right to cancel or reschedule the course, only if deemed necessary