Structure Analysis Initiation with Finite Element Analysis
Use finite element analysis for dimensioning structures.
Upon completion of the training, the attendants will be able to carry out the following:
understand the basis of finite element analysis
develop new model
build structures inside a finite element software
analyse finite element model results
Good understanding of strength of materials.
Use of theory and practice together for better understanding
The course is designed for Design Engineers, Engineers and Engineering Consultants.
Theory:

Mechanical prerequisite
Finite element method overview
Boundary conditions
Meshing
Loadings
Solver
Stress and strain
Help in Checking model's accuracy
Practical Exercises with 2D Models:

Plain stress
Axis-symmetry
Practical exercises with 3D Models:
Practice is carried out with Castor Concept Software.
This formation generates discussions between trainees in order to develop skills in model choice, creation and validation.
This course will be conducted by Mr. Romain Duval, a Structural Analysis Expert at Cetim. He has been Project Leader of many private studies dealing with structural analysis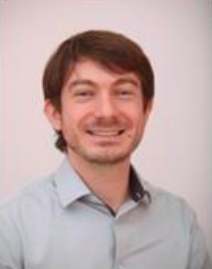 Mr. Romain Duval
Romain DUVAL work as mechanical FEA analyst in the simulation team of CETIM.
His fields of interest cover structural analysis based on FEA (NX Nastran, Ansys, Abaqus), private studies dealing with proofs and strength of structures or mechanical components, and training for knowledge transfer to industry
Complex structure mechanical design
Flow rectifier (AREVA)
Eiffel Tower's finite element model
Rotordynamics
Resistance to eartquake
Vertical pump (SULZER)
Lifting equipment (OMPR)
French collective studies (Manutention Lifting Storage)
Vertical impacts in crane bridges
Cable winding on drum
Non-linear analysis of slewing rings with ball contacts
Vibration fatigue analysis
Finite Element Analysis:
Static analysis

Linear
Non-linear (contact, large displacement, non-linear material etc.)

Vibration :

Modal analysis
Response spectrum (earthquake)
Time History
Harmonic response
Random vibration
Finite Element Analysis:
Leader of EF01 teaching (formely L03) – Introduction to Finite Element Analysis
Teacher and support for NX Nastran & Ansys Software
Career: Mechanical engineer at CETIM since 2008
Graduate: UTC engineer (2008) – "Génie des systèmes Mécaniques"
CLASSROOM TRAINING REGISTRATION FORM
EF 01 Structure Analysis Initiation with Finite Element Analysis
8.30 am to 5.30 pm each day
3 Seletar Aerospace Link, Singapore 797550
We welcome groups to attend our trainings. Please contact us for a group discount package.
To register for the course, please complete this form.
Registration form and course fees are to reach MATCOR before the closing date.
Registration will only be confirmed upon full payment.
Direct internet banking payment to MATCOR Technology & Services Pte Ltd, Bank: Development Bank of Singapore, Bank Code: 7171, Branch Code: 032, Swift Code: DBSSSGSG, Bank Address: 1 Kim Seng Promenade, #02-32, Great World City, Singapore 237994, Account / Iban No: 032-004152-3. / PAYNOW: UEN199201190R
All cheques should be made payable to "MATCOR Technology & Services Pte Ltd" and mailed to 3 Seletar Aerospace Link Singapore 797550, Or
Overseas participants may choose to pay in EUR or USD.
Participants shall bear all bank charges for payments.
For clarification or inquiries please contact Ms. Pei Shyan NG or Ms. Irene LIM at +65 67788285 or send an email to training@cetim-matcor.com
Any cancellation made after closing date – no refund, but delegate substitution is allowed.
Any cancellation made before closing date will receive full refund.
MATCOR reserves the right to cancel or reschedule the course, only if deemed necessary