Cleaning and Cleanliness of Parts
Implement a cleanliness management in order to make cleanliness a performance lever
Upon completion of the training, the attendants will be able to carry out the following:
Share a common definition of cleanliness
Describe the methods of cleanliness analysis, with their advantages and limitations
Cite and implement cleanliness good practices (cleaning, processes, organisation, etc.);
Transpose a cleanliness control / management approach into the company.
Cite the different cleaning technologies and their operating mode.
Teaching method alternating theory and practice through case studies or works directed.
Technicians in the methods, control, quality and manufacturing departments, but also all those (project managers, sales engineers, buyers and who want to know about cleaning and cleanliness of parts.
Definitions and generalities on the cleanliness management:

Cleanliness
Cleaning
History
Impact
Issues
Examples of activities and associated cleanliness levels

The principles of cleanliness control:

Presentation of techniques (including standards, ISO 16232, VDA19)
Advantages and limitations
Principles of cleaning:

Presentation of technologies and cleaning products (advantages and limitations)
Monitoring of cleaning equipment
Presentation of the specificity of additive manufacturing

Concepts on cleanliness control practices:

Organisation
Design
Logistics
Working environment (rapid focus on cleanrooms and associated ISO)
Management of cleaning equipment
Available tools
This course will be conducted by Ms. Cathy. MATOS DA SILVA, Technical expert trainer in the field of cleanliness, realising consulting mission in several industries (automotive, aeronautics, aerospace and etc…)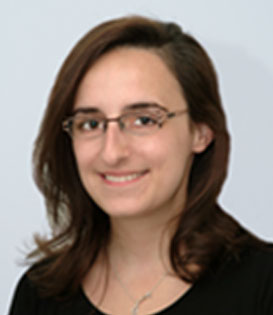 Ms. Cathy MATOS DA SILVA
Cleanliness Technical Referee – on the subject of cleanliness at Cetim, Cathy is involved in standardization, scientific and normative monitoring in addition to the realization of technical assistance and training. Member of the editorial board of the ISO 16232:2018 norm A technical expert trainer in the field of cleanliness, realising consulting mission in automotive, aerospace, aeronautics and electronics industries.
Definition of measurement procedure
Normalisation
Cleanliness management
Training
Working group animation
Member of the editorial board of the ISO 16232:2018 norm
Training of cleanliness experts on the aerospace industry (ArianeGroup)
Defining a cleanliness specification for a compressor in the energy industry (BoostHEAT)
Assistance in the installation of clean rooms and cleaning equipment for the aerospace sector (SAFRAN AERO BOOSTERS)
Cleanliness audits and definition of action plans to improve cleanliness (automotive, aerospace, aeronautics, electronics industries) (EATON SAS, MAIRE SA, AIRBUS HELICOPTERS, …)
Career:
Engineer and project manager at CETIM since 2011
Cleanliness Technical referee at CETIM since 2014
Graduate:
Chemical Engineer – Specialisation on materials chemistry
CLASSROOM TRAINING REGISTRATION FORM
F06: Cleaning and Cleanliness of Parts
3 Seletar Aerospace Link, Singapore 797550
We welcome groups to attend our trainings. Please contact us for a group discount package.
To register for the course, please complete this form.
Registration form and course fees are to reach MATCOR before the closing date.
Registration will only be confirmed upon full payment.
Direct internet banking payment to MATCOR Technology & Services Pte Ltd, Bank: Development Bank of Singapore, Bank Code: 7171, Branch Code: 032, Swift Code: DBSSSGSG, Bank Address: 1 Kim Seng Promenade, #02-32, Great World City, Singapore 237994, Account / Iban No: 032-004152-3. / PAYNOW: UEN199201190R
All cheques should be made payable to "MATCOR Technology & Services Pte Ltd" and mailed to 3 Seletar Aerospace Link Singapore 797550, Or
Overseas participants may choose to pay in EUR or USD.
Participants shall bear all bank charges for payments.
For clarification or inquiries please contact Ms. Pei Shyan NG or Ms. Irene LIM at +65 67788285 or send an email to training@cetim-matcor.com
Any cancellation made after closing date – no refund, but delegate substitution is allowed.
Any cancellation made before closing date will receive full refund.
MATCOR reserves the right to cancel or reschedule the course, only if deemed necessary