Additive Manufacturing – Incorporating into your Production
Know when to subcontract or purchase your own equipment, assess the economic and organizational impact and run your project to incorporate additive manufacturing process into your production process.
Upon completion of the training, the trainees will be able to carry out the following:
• Prepare the business plan for their project and validate its economic relevance
• Decide between subcontracting and in-house production
• List the key elements to be taken into account
• Assess the impact on organisation on-site
• Define the stages of the integration plan
Teaching method based on a pragmatic presentation of specific provisions
Managing director, industrial director, operations manager. People involved in incorporating additive manufacturing into their company's production process.
Refresher on additive manufacturing

Technical characteristics and technologies.
Economic development prospects and industrial sectors.
Assets, limitations, opportunities and threats.
The value chain and key technology management aspects.
Incorporating additive manufacturing

Questions to consider: markets and opportunities, elements
to be controlled, skills to be integrated, how to deal with costs, qualities, technologies, etc.
Identifying and managing the value chain.
The stages and the thought process.
Management of financial, commercial and operational risks.
Assess the economic data
The process: impact assessment, nature of investment,
who should be actively involved, etc.
Cost headings to be taken into account, and structure
of the business plan.
Incorporation or subcontracting.
The gains from re-design.
Assessment of the return on investment and profitability.
The economic data: examples of prices of machines and
powders and example of costing of parts.
Management of financial, commercial and operational risks.
This course will be conducted by Mr. Thierry GAUTREAU, 'Additive Manufacturing' expert providing consultancy services to businesses.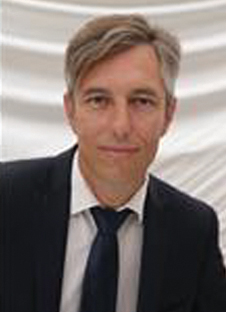 M. Thierry GAUTREAU
With 20 years of manufacturing advanced material in both production and innovation, Thierry's skills are ideally suited to the integration of innovation technology into park machine, company organization and business itself.
He has interest in SMEs success and appreciates high quality innovative work. Thierry has developed SMEs friendly tools to attract and transform industrials in industry 4.0 including assessment readiness tools and new technological transfer tools.
He has been very active with SMEs to implement collaborative robotic solutions and Multiphysics simulation tools. Thierry has many contacts in the heartland of the bar-turning world to set-up an Additive Manufacturing new pilot line dedicated to this specific market.
Following 15 years in manufacturing industry and 2 years successfully developing a new activity in Japan, he joined Cetim in 2012 as Head of Innovation and Modelling Activities.
VIRTUAL LEARNING REGISTRATION FORM
FA 11: Additive Manufacturing – Incorporating into your Production
3 Seletar Aerospace Link, Singapore 797550
We welcome groups to attend our trainings. Please contact us for a group discount package.
To register for the course, please complete this form.
Registration form and course fees are to reach MATCOR before the closing date.
Registration will only be confirmed upon full payment.
Direct internet banking payment to MATCOR Technology & Services Pte Ltd, Bank: Development Bank of Singapore, Bank Code: 7171, Branch Code: 032, Swift Code: DBSSSGSG, Bank Address: 1 Kim Seng Promenade, #02-32, Great World City, Singapore 237994, Account / Iban No: 032-004152-3. / PAYNOW: UEN199201190R
All cheques should be made payable to "MATCOR Technology & Services Pte Ltd" and mailed to 3 Seletar Aerospace Link Singapore 797550, Or
Overseas participants may choose to pay in EUR or USD.
Participants shall bear all bank charges for payments.
For clarification or inquiries please contact Ms. Pei Shyan NG or Ms. Irene LIM at +65 67788285 or send an email to training@cetim-matcor.com
Any cancellation made after closing date – no refund, but delegate substitution is allowed.
Any cancellation made before closing date will receive full refund.
MATCOR reserves the right to cancel or reschedule the course, only if deemed necessary