Additive Manufacturing Processes for Polymer and Metal Applications
A complete understanding of Additive Manufacturing technologies bound to integrate the benefits of these innovation on lead time reduction, complex shapes, prototyping for new products.
Upon completion of the training, the trainees will acquire the following knowledge and skills:
Comprehensive understanding of different processes of Additive Manufacturing
Understanding the "Pros and Cons" of each technology on a technical and economical basis
Able to identify the parts that could be produced by Additive Manufacturing for present and future applications
Able to discuss with Additive Manufacturing suppliers for the acquisition of the best parts adopting the best and latest technology
Interactive Virtual Learning with "Classilio". Alternating theory and practice, including case studies.
Technical Director, industrial director, operations manager, manufacturing engineers, technicians, designer, supply chain management and executives, research and development team who are involved in incorporating additive manufacturing into their company's production processes.
Additive Manufacturing Processes for Polymer and Metal Applications (4 modules x 2 hours in 2 days)
Module 1 (2h): Overview of Polymer Additive Manufacturing Processes and Application Examples
Module 2 (2h): Overview of Metal Additive Manufacturing Processes and Application Examples
Module 3 (2h): Complete Production Process in Metallic Additive Manufacturing: From Re-design through to Final Production including Economical considerations
Module 4 (2h): Available Materials, Defects and Controls Considerations to be Integrated and Incorporated to meet Achievable Quality for Additively Manufactured Parts
FA 03: Design for Metal Additive Manufacturing, 5 modules, 2 hours each to be conducted in 3 days, total 10 hours of Virtual Learning.
This virtual learning course will be carried out by Mr. Quentin CHARRON, an experienced consultant and research engineer for Additive Manufacturing.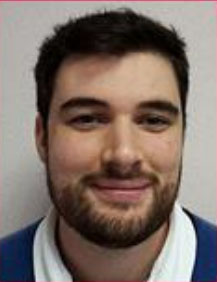 Mr. Quentin CHARRON
Mr. Quentin CHARRON is an experienced consultant, research and development expert for Additive Manufacturing. Mr. Charron specializes in Project Management, Steering, Implementation and Monitoring of Research & Development projects for Additive Manufacturing.
Consulting :
Guiding companies in the discovery and mastery of Additive Manufacturing for their value chain
Trainings :
Discovery of Additive Manufacturing for metal, polymer and ceramic
Design for Additive Manufacturing (multi-processes)
Design :
3D modeling (Catia, SolidWorks) and stl processing (Magics)
Re-design for Additive Manufacturing
Topological optimization (Inspire)
Additive Manufacturing Production :
Laser Beam Melting, Electron Beam Melting
Metal Binder Jetting (Digital Metal & Desktop Metal)
Bound Metal Deposition (Desktop Metal)
Strategic Diagnostic:
Actively participates in the development of diagnostic tools for companies wishing to integrate Additive Manufacturing into their production and business.
Trainer of:
FA 01: "Additive Manufacturing Processes for Polymer and Metal Applications" and
FA 03: "Design Process for Additive Manufacturing"
Production:
Manager of the Additive Manufacturing platform of CETIM Cluses: Metal Binder Jetting and Bound Metal Deposition (Desk Top Metal Processes).
Following a Master's degree of Industrial and Mechanical Engineering, with Additive Manufacturing materials and process expertise, Mr. Quentin CHARRON joined Cetim in Year 2017 as a Service and Research Engineer.
VIRTUAL LEARNING REGISTRATION FORM
FA01 Additive Manufacturing Processes for Polymer and Metal Applications
Singapore Time 14:00 – 18:00 (GMT+8), France Time 8.00am -12.00pm (GMT+2 (GMT+8) for a 4-hours Total 8 hours course for four modules.
24th March 2021, Wednesday.
A link to join the Virtual Learning will be sent to you upon confirmation and receipt of fees.
Limited seats are available for best results
Registrations will be confirmed in writing and is subject to availability
We welcome groups to attend our trainings. Please contact us for a group discount package.
To register for the course, please complete this form.
Registration form and course fees are to reach MATCOR before the closing date.
Registration will only be confirmed upon full payment.
Direct internet banking payment to MATCOR Technology & Services Pte Ltd, Bank: Development Bank of Singapore, Bank Code: 7171, Branch Code: 032, Swift Code: DBSSSGSG, Bank Address: 1 Kim Seng Promenade, #02-32, Great World City, Singapore 237994, Account / Iban No: 032-004152-3. / PAYNOW: UEN199201190R
All cheques should be made payable to "MATCOR Technology & Services Pte Ltd" and mailed to 3 Seletar Aerospace Link Singapore 797550, Or
Overseas participants may choose to pay in EUR or USD.
Participants shall bear all bank charges for payments.
For clarification or inquiries please contact Ms. Pei Shyan NG or Ms. Irene LIM at +65 67788285 or send an email to training@cetim-matcor.com
Any cancellation made after closing date – no refund, but delegate substitution is allowed.
Any cancellation made before closing date will receive full refund.
MATCOR reserves the right to cancel or reschedule the course, only if deemed necessary