Fluidic networks: Understand Failures and Optimize Equipment
Presentation of different damages occurring on fluidic networks, the reasons of their occurring and the means to prevent them.
Failure analysis & fluidic networks: Most of failures encountered on fluid   systems are the consequence of a wrong component sizing at design stage. In such a case, analysis of the ruptured component is not sufficient; a global system approach is necessary. The matter is illustrated through water hammer problem and a couple of case studies.
Assemblies "The importance of the correct sizing and the quality of the construction for the good behavior of the networks"
Detection of cavitation "Implementation of a system by non-intrusive method (PVDF)"
Teaching method alternating theory and practice through case studies or works directed.
Technicians in the methods, control, quality and manufacturing departments, but also all those (project managers, sales engineers, buyers and who want to know about cleaning and cleanliness of parts.
Topics covered during the presentation:
Features presented from case studies:
Water hammers
Safety valve and check valve oversizing
Flow calculations
Component sizing
Problems of design and fabrication on welded, brazes, bonded and bolted failed assemblies
Detection of cavitation.
The webinar will be presented by our French experts Mr Cédric Alzard (Fluid systems technical expert), Samuel Cretin (Assembly Technologies Engineer), Thibaut Gras (Vibro-acoustic engineer), supported by Mr. Cyril TRUNET.
Mr Cédric ALZARD
• Technical support in fluid system design and failure analysis
• Thermo-hydraulic component sizing
• Training, support and knowledge transfert
Network component sizing: motopumps, valves, piping, tanks, orifices, etc.
Fluid calculations (1D simulations): head losses, flow balance, transients, water hammer
Overpressure protection: design pressure calculation & safety valve sizing
Process : instrumentation and control
Free surface flow: pumping stations, weirs, etc.
Hydraulic tests engineering: test bench sizing, tests operations
R&D studies stirring tanks, pumping suction conditions, 1D simulation tools tests
Failure analysis on a fire fighting circuit – Naval Group
Network modeling – Velan
Root cause analysis – GE Power
Corrective actions – EDF
Dynamic performance tests on a control valve – Getinge Lancer
Strainer system operating tests – Technicatome
Aerospace component test characterisation – Ariane Group
tools tests – KSB
Career history
Process & calculation engineering manager, Alstom Power, 2006 – 2016
Technical business leader, CETIM since 2017
Aquademic qualifications
Engineer Polytech'Orléans, specialized in energetic systems and fluid dynamics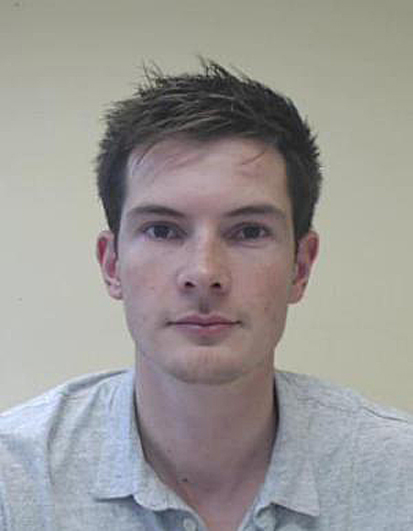 Thibaut Gras
Mechanical Doctor-Engineer, specialised in structural dynamics and acoustics. Thibaut has been working at CETIM since 2017 as a vibro-acoustics project leader. He works on noise and vibration issues in the transport sector and in construction works.
His main areas of expertise are linked with experimental characterization of vibro/hydro-acoustic sources to simulate the dynamic behavior of complex structures.
Measurements and expertise applied to industrial issues
Numerical simulation in vibro/hydro-acoustics
Characterization of vibro/hydro-acoustics sources
Surveillance and monitoring of defects
Development of post-processing tools
Cavitation detection using a non- intrusive method Numerical simulation in vibro/hydro-acoustics
Hydroacoustic characterization of a pump using a multi impedance method
Characterization of a compressor blocked forces
Experience:
Railenium (2014 -2017): Numerical analysis researcher
CETIM (since 2017): Vibro-acoustics project leader
Education: 
PhD Student (2014 -2017): Numerical modelisation of the dynamic behaviour of railway tracks (UTC Compiègne)
Mechanical Engineer (UTC Compiègne)
Samuel CRETIN
Design and redesign of assemblies:
Analysis of the design considering the different modes of mechanical stress (static, dynamic and cyclic)
Proposals for improvement solutions in the design, production and execution of welded joints
Choice of materials for welding
Failure analysis and expertise:
Determination of the causes of assembly failures
Proposals for preventive, corrective and curative solutions
Feasibility studies and industrialization, technical and economic expertise
Choice of processes:
Definition of conditions for implementation and integration into production,
Qualification of operating modes
Specific product / process developments
Diagnosis and inspection of welded and brazed structures:
On-site interventions for diagnosis of assemblies and inspections according to different standards (standards and codes) and Cetim recommendations / recommendations
Establishment of recommendations for the operation of welded structures, repair instructions, inspection plans and controls
Training sessions on the design, production and behavior of welded joints
Services of choice of assembly technologies according to the criteria on the manufacturing (industrialization, productivity, robotization) and on the product (design, characteristics and properties of the assemblies) in various contexts (energy, agro-food, Defense)
Welding tests for industrialization (development of welding operating procedures, metallurgical and mechanical characterization of assemblies, impacts on industrialization)
Technical and economic studies on the industrialization of welding (Design of assemblies for robotization, Choice of welding processes, definition of the architecture of the robotic installation, economic study) for the defense and food industries
Guidance on mastering welding deformations (welding procedures to limit overheating and deformation on different mechanically welded equipment)
Career:
Welding Institute (1997-2001): Inspector and
Technical Expert
CETIM (since 2001): Technical Expert
and manager of the Assembly technologies department in Nantes
Education:
Welding engineer (ESSA graduate) – IWE
Materials Engineer (Polytech Nantes)
WEB DISCOVERY REGISTRATION FORM
Fluidic networks: Understand Failures and Optimize Equipment
From your home / office and via Internet, attend a webinar with our expert for free!
Participation is free but registration is compulsory.
Registration form and course fees are to reach MATCOR before the closing date.
Registration will only be confirmed upon full payment.
Direct internet banking payment to MATCOR Technology & Services Pte Ltd, Bank: Development Bank of Singapore, Bank Code: 7171, Branch Code: 032, Swift Code: DBSSSGSG, Bank Address: 1 Kim Seng Promenade, #02-32, Great World City, Singapore 237994, Account No/Iban: 032-004152-3.
All cheques should be made payable to "MATCOR Technology & Services Pte Ltd" and mailed to 3 Seletar Aerospace Link Singapore 797550, Or
Overseas participants may choose to pay in EUR or USD.
Participants shall bear all bank charges for payments.
For clarification or inquiries please contact Ms. Ng Pei Shyan or Ms. Irene Lim at +65 67788285 or send an email to training@cetim-matcor.com.
Any cancellation made after closing date – no refund, but delegate substitution is allowed.
Any cancellation made before closing date will receive full refund.
MATCOR reserves the right to cancel or reschedule the course, only if deemed necessary