Glass Material Failure Analysis Product Contamination
« Screwed assemblies: issues and new challenges »
This web conference aims to present the skills and experience of more than 30 years of CETIM GRAND EST in the field of glass.
First part: how to approach and determine the origin of a failure in the field of glass (breakage, corrosion, material defects)
After a presentation of the glass material and the mechanics of its breakage, the specificity of failure analysis relating to glass will be addressed through concrete examples.
Second part: how to identify the origin of a foreign body in glass
The identification of the origin of foreign bodies in glass is crucial, especially in the food industry.
The importance of chemical analysis but also of the characterization of its morphology in the determination of the origin of such contaminants will be presented and discussed.
16:30 to 18:00 (GMT +8), Singapore time
Topics covered during the presentation:
Features presented from case studies:
Context
Ageing of equipment
Proof of fatigue strength of steel structures in Europe: Eurocodes
Crane design, residual life of cranes and related Rules and Standards
Pressure vessels and boilers
Cetim's general methodology for evaluation of Residual Life
Some industrial examples
Questions answers
The webinar will be presented experience engineer Mr LEROY Elric, who work in the business unit team of Assemble Technologies.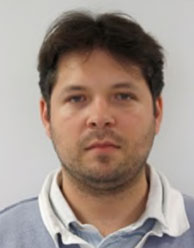 Elric LEROY
Trainer on bolted assembly and Cetim Cobra Software – active in the field of Bolted assemblies. Expertise in cold forming assemblies (riveting, clinching & etc…)
Feasibility studies and industrialization
Help to choose assembly technologies and process selection
Specific development product/process
Assemblies design (analytic and FEM dimensioning)
Design analysis for different modes of mechanical loads (static, dynamic and cyclic)
Design improvement solutions proposal
Determination of the causes of the failure of assemblies
Process analysis
Determining the causes of the failure of a process
Proposals for corrective solutions, curative and preventive
Research and development
Technical assistance for the research and development on the customer projects
Participation in multi-material assemblies' studies
Training experience
Training animation on bolted assemblies and Cetim Cobra Software (French and English)
Production engineer (EIC CHERBOURG – 2005)
CETIM (2006 – 2019): Engineer in the Assembly department and project management
WEB DISCOVERY REGISTRATION FORM
Glass Material Failure Analysis Product Contamination
7th December 2021, Tuesday
16:30 to 17:00 (GMT +8), Singapore time
From your home office and via Internet, attend a webinar with our expert for free!
This web discovery is cancelled.
Participation is free but registration is required.
Registration form and course fees are to reach MATCOR before the closing date.
Registration will only be confirmed upon full payment.
Direct internet banking payment to MATCOR Technology & Services Pte Ltd, Bank: Development Bank of Singapore, Bank Code: 7171, Branch Code: 032, Swift Code: DBSSSGSG, Bank Address: 1 Kim Seng Promenade, #02-32, Great World City, Singapore 237994, Account No/Iban: 032-004152-3.
All cheques should be made payable to "MATCOR Technology & Services Pte Ltd" and mailed to 3 Seletar Aerospace Link Singapore 797550, Or
Overseas participants may choose to pay in EUR or USD.
Participants shall bear all bank charges for payments.
For clarification or inquiries please contact Ms. Ng Pei Shyan or Ms. Irene Lim at +65 67788285 or send an email to training@cetim-matcor.com.
Any cancellation made after closing date – no refund, but delegate substitution is allowed.
Any cancellation made before closing date will receive full refund.
MATCOR reserves the right to cancel or reschedule the course, only if deemed necessary