Your transformation 4.0 a few key steps
CETIM assist the manufacturing SME in identifying and choosing the right solutions to make transformations happen at the company level: new technologies, global digitalization, environmental commitment, human empowerment… The webinar aims to provide attendees with the knowledge and skills necessary to be able to develop and implement a 4.0 road map. Build a more resilient organisation has been becoming a vital necessity after COVID 19 pandemic.
Topics covered during the presentation:
(Features presented from case studies)
Real case: SME before and after their 4.0 transformation.
Key points to start your transformation.
CETIM experience: it is always a team effort! The company's employees and relevant experts have an important role to play.
CETIM support SMEs and large companies efficiently in their implementation of new technologies. The coach's added value towards the manufacturing SME is the industrialization of the chosen projects. In other words, dividing the implementation into clearly defined steps like process optimisation, business model re-thinking as well as skill & organisational development is key for a 4.0 accomplishment.
Topics covered during the presentation:
Features presented from case studies:
Context
Ageing of equipment
Proof of fatigue strength of steel structures in Europe: Eurocodes
Crane design, residual life of cranes and related Rules and Standards
Pressure vessels and boilers
Cetim's general methodology for evaluation of Residual Life
Some industrial examples
Questions answers
The webinar will be presented by our expert Mr Thierry Gautreau. (Industry 4.0 and companies' transformation).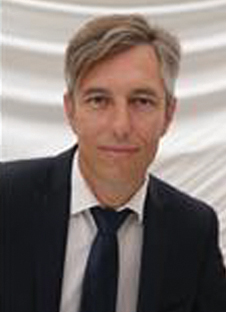 Thierry GAUTREAU
With 20 years of manufacturing advanced material in both production and innovation, Thierry's skills are ideally suited to the integration of innovative technology into park machine, company organisation and business itself.
He has an interest in SMEs success and appreciates high-quality innovative work. Thierry has developed SMEs friendly tools to attract and transform industrials in industry 4.0 including assessment readiness tools and new technology transfer tools.
He has been very active with SMEs to implement collaborative robotic solutions and Multiphysics simulation tools. Thierry has many contacts in the heartland of the bar-turning world to set-up an Additive Manufacturing new pilot line dedicated to this specific market.
Following 15 years in the manufacturing industry and 2 years successfully developing a new activity in Japan, he joined Cetim in 2012 as Head of innovation and modelling activities.
WEB DISCOVERY REGISTRATION FORM
Your transformation 4.0 a few key steps
15:00 to 16:30 (GMT +8), Singapore time
From your home office and via Internet, attend a webinar with our expert for free!
Participation is free but registration is required.
Registration form and course fees are to reach MATCOR before the closing date.
Registration will only be confirmed upon full payment.
Direct internet banking payment to MATCOR Technology & Services Pte Ltd, Bank: Development Bank of Singapore, Bank Code: 7171, Branch Code: 032, Swift Code: DBSSSGSG, Bank Address: 1 Kim Seng Promenade, #02-32, Great World City, Singapore 237994, Account No/Iban: 032-004152-3.
All cheques should be made payable to "MATCOR Technology & Services Pte Ltd" and mailed to 3 Seletar Aerospace Link Singapore 797550, Or
Overseas participants may choose to pay in EUR or USD.
Participants shall bear all bank charges for payments.
For clarification or inquiries please contact Ms. Ng Pei Shyan or Ms. Irene Lim at +65 67788285 or send an email to training@cetim-matcor.com.
Any cancellation made after closing date – no refund, but delegate substitution is allowed.
Any cancellation made before closing date will receive full refund.
MATCOR reserves the right to cancel or reschedule the course, only if deemed necessary