Introduction to Fatigue of Materials
Short initiation to fatigue of materials
In this webinar, following an Introduction and some definition, you will see:
• cracking mechanism
• Analysis process in fatigue
• Different kinds of rupture/fracture
Teaching method alternating theory and practice through case studies or works directed.
Technicians in the methods, control, quality and manufacturing departments, but also all those (project managers, sales engineers, buyers and who want to know about cleaning and cleanliness of parts.
Topics covered during the presentation:
Features presented from case studies:
Some photos of real crack
Example of rupture surface
The webinar will be presented by our French expert Mr Thierry Gautreau. (Industry 4.0 and companies' transformation) supported by Mr. Cyril TRUNET.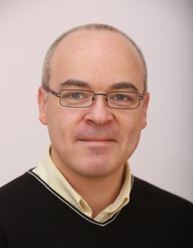 Michel MARZIN
With 20 years of manufacturing advanced material in both production and innovation, Thierry's skills are ideally suited to the integration of innovation technology into park machine, company organisation and business itself.
Mechanical engineer, specialized in Durability Engineering.
Technical Study: technological choices, techno-economical analyses, design and industrialization of components, industrial transfer
Training and Supports
20 years of practical experience, in mechanical engineering on automotive, aeronautical, railway parts, …
Skills in materials, durability testing and calculation, correlation, instrumentation, FEA
Michel MARZIN is involved in the fatigue design of components and structures. His areas of expertise are:
Solids mechanics and Strength of materials
Fatigue damage of materials
Fatigue of welded structures
Design and calculation of structures
Fatigue tests
Fatigue standards and calculation codes
Fatigue tests and characterization of materials:
Establishment of behavior materials laws
Characterization of damage of materials (cracks, …)
Optimization of fatigue tests, Parts validation management
Design and calculation of fatigue structures
Choice of materials and criteria adapted to service conditions
Fatigue Post-treatment from FE calculations and / or measurements
Validation and calculation of automotive parts
Automotive Cradle and rear axle validation plan
Calculation / Validation of rear axle and deformable cross member
CETIM (since 2011): Fatigue Project Manager
MATIS technologies (2009 -2011): Mechanical Senior Consultant
THYSSENKRUPP SOFEDIT (1998-2008): Development Engineer
Degree: Mechanical Engineer INSA Strasbourg (formerly ENSAIS)
Maitrise de mécanique (MSc in structure Analysis) from Franche-Comté University (Besançon)
WEB DISCOVERY REGISTRATION FORM
Introduction to Fatigue of Materials
From your home / office and via Internet, attend a webinar with our expert for free!
Participation is free but registration is compulsory.
Registration form and course fees are to reach MATCOR before the closing date.
Registration will only be confirmed upon full payment.
Direct internet banking payment to MATCOR Technology & Services Pte Ltd, Bank: Development Bank of Singapore, Bank Code: 7171, Branch Code: 032, Swift Code: DBSSSGSG, Bank Address: 1 Kim Seng Promenade, #02-32, Great World City, Singapore 237994, Account No/Iban: 032-004152-3.
All cheques should be made payable to "MATCOR Technology & Services Pte Ltd" and mailed to 3 Seletar Aerospace Link Singapore 797550, Or
Overseas participants may choose to pay in EUR or USD.
Participants shall bear all bank charges for payments.
For clarification or inquiries please contact Ms. Ng Pei Shyan or Ms. Irene Lim at +65 67788285 or send an email to training@cetim-matcor.com.
Any cancellation made after closing date – no refund, but delegate substitution is allowed.
Any cancellation made before closing date will receive full refund.
MATCOR reserves the right to cancel or reschedule the course, only if deemed necessary