Threaded Assemblies: Essential Design Rules
Understanding and applying threaded connections design rules
Upon completion of the training course, attendees will be able to:
Use appropriate practical rules to design threaded connections
Design or improve threaded connections according to industry standards (VDi2230 NF E 25-030, etc.).
Knowledge in mechanical design
Technical presentations including theory, exercises, demonstrations, practical examples; punctuated with discussion and questioning from attendees.
Engineers and design office and process planning technicians
Standards and characteristics of fasteners

Morphology of screws and threaded studs
Threads dimensions
Mechanical properties of screws and threaded studs
Stainless steel fasteners
Nuts and threaded parts
Designation of fasteners

Dynamic properties of fasteners

Endurance limit of standardised fasteners

Analysis of an assembly

Assembly modelling
Analytical model and behavior
Flexibility of assembly components
Assembly behavior
Complex assembly, pre-load, external loads and off-center loading
Functional pre-load
Torque tightening of threaded assemblies

Introduction to torque tightening and Torque – Tension relationship
Friction coefficient characterization
Notions of torque dispersion and tightening domain
Process dispersion and tightening strategy
Tightening stress

Assembly design

Topic summary and standardization
Simplified procedure for common assembly complete procedure for structural assembly

Practical design rules

Design of fastened parts
Design of assembly function, corrosion and untightening
This course will be conducted by Mr. Elric Leroy, a trainer on bolted assembly and Cetim Cobra Software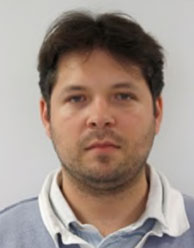 Mr. Elric Leroy
Trainer on bolted assembly and Cetim Cobra Software – active in the field of Bolted assemblies. Expertise in cold forming assemblies (riveting, clinching & etc…)
Feasibility studies and industrialization
Help to choose assembly technologies and process selection<
Specific development product/process
Assemblies design (analytic and FEM dimensioning)
Design analysis for different modes of mechanical loads (static, dynamic and cyclic)
Design improvement solutions proposal
Determination of the causes of the failure of assemblies
Process analysis
Determining the causes of the failure of a process
Proposals for corrective solutions, curative and preventive
Research and development
Technical assistance for the research and development on the customer projects
Participation in multi-material assemblies studies
Training experience
Training animation on bolted assemblies and Cetim Cobra Software (French and English)
Production engineer (EIC CHERBOURG – 2005)
CETIM (2006 – 2019) : Engineer in the Assembly department and project management
VIRTUAL LEARNING REGISTRATION FORM
K 72: Threaded Assemblies: Essential Design Rules
| | | |
| --- | --- | --- |
| 1st Feb, Monday | Module 1 | Standards & characteristics of fasteners |
| 2nd Feb, Tuesday | Module 2 | Dynamic properties of fasteners |
| 3rd Feb, Wednesday | Module 3 | Analysis of an assembly |
| 4th Feb, Thursday | Module 4 | Torque tightening of threaded assemblies |
| 5th Feb, Friday | Module 5 | Assembly design & practical design rules |
Singapore Time 15:00 – 18:30 (GMT+8) Singapore / 08:00 -11:30 (GMT+2),
Each day 3.5 hours for 5 days, total 17.5 hours
18th January 2021, Monday.
A link to join the Virtual Learning will be sent to you upon confirmation and receipt of fees.
Limited seats are available for best results
Registrations will be confirmed in writing and is subject to availability
We welcome groups to attend our trainings. Please contact us for a group discount package.
To register for the course, please complete this form.
Registration form and course fees are to reach MATCOR before the closing date.
Registration will only be confirmed upon full payment.
Direct internet banking payment to MATCOR Technology & Services Pte Ltd, Bank: Development Bank of Singapore, Bank Code: 7171, Branch Code: 032, Swift Code: DBSSSGSG, Bank Address: 1 Kim Seng Promenade, #02-32, Great World City, Singapore 237994, Account / Iban No: 032-004152-3. / PAYNOW: UEN199201190R
All cheques should be made payable to "MATCOR Technology & Services Pte Ltd" and mailed to 3 Seletar Aerospace Link Singapore 797550, Or
Overseas participants may choose to pay in EUR or USD.
Participants shall bear all bank charges for payments.
For clarification or inquiries please contact Ms. Pei Shyan NG or Ms. Irene LIM at +65 67788285 or send an email to training@cetim-matcor.com
Any cancellation made after closing date – no refund, but delegate substitution is allowed.
Any cancellation made before closing date will receive full refund.
MATCOR reserves the right to cancel or reschedule the course, only if deemed necessary