Tight Bolted Joints using EN 1591 Design Method
Design bolted flange joints according to the tightness level requirement by applying the theoretical and practical (case studies) knowledge of the European calculation standard series EN 1591
Upon completion of the training, participants will be able to:
Explain the gasket parameters measurements as specified in EN 13555,
Understand and apply the calculations developed in EN 1591,
Design bolted flange joints in accordance with EN 1591
Mechanical engineering background.
Alternating theory and practice through exercises and case studies using a dedicated software. Please bring along a scientific calculator.
Engineers working in the field of pressure vessel and piping design, gaskets manufacturers, plant operators and maintenance.
EN 1591-1 Design Method and Associated Standards Presentation

Introduction to EN 1591-1
EN 1591-1 Design Method

Hypothesis and principle
Consideration for different bolted joint components such as flange, bolts and gaskets
Consideration for different loadings such as pressure, differential thermal expansions, external loads etc.
Calculation Algorithm
Design to meet tightness requirements such as gasket effective surface and initial required tightening force for the bolt and tightening range definition regarding the tightening tool dispersion
Mechanical integrity checks for the bolted flange joints and Load ratio calculation
Comparison of EN 1591-1 versus Taylor Forge
CAP1591 CETIM Software

Case studies using CAP 1591 Software
Introduction to the Gaskets Parameters used in EN 1591-1

EN 13555: Test procedure for EN 1591-1 gasket parameters determination
EN 1591-2: Tabulated values of generic gasket data
Other sources of gaskets data
Application and Case Studies using CAP1591 CETIM Software
This course will be carried out by Stephane Javanaud.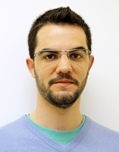 Stéphane JAVANAUD
Graduated from Ecole Nationale Supérieur d'Ingénieurs de Bretagne Sud (ENSIBS), France in 2016
Experience in the field of bolted flange joints, elastomeric seals and Finite Element Analysis.
Engineer in the sealing technologies Cetim's Lab since 2016.
Gasket testing: definition of test procedures for gasket characterization and qualification for gasket manufacturers and end-users in the field of Oil & Gas, Nuclear and chemical industry
Bolted flange connection calculation:
Training for industry on bolted flange joints and EN1591 calculation method
Materials and Design volume 156 (2018): Temperature-dependent modelling of a HNBR O-ring seal above and below the glass transition temperature. (https://doi.org/10.1016/j.matdes.2018.06.016).
ASME PVP 2018: Flange Gasket Behavior Characterization for Service in Arctic Environment (PVP2018-84284).
CLASSROOM TRAINING REGISTRATION FORM
L 67: Tight Bolted Joints using EN 1591 Design Method
3 Seletar Aerospace Link, Singapore 797550
We welcome groups to attend our trainings. Please contact us for a group discount package.
To register for the course, please complete this form.
Registration form and course fees are to reach MATCOR before the closing date.
Registration will only be confirmed upon full payment.
Direct internet banking payment to MATCOR Technology & Services Pte Ltd, Bank: Development Bank of Singapore, Bank Code: 7171, Branch Code: 032, Swift Code: DBSSSGSG, Bank Address: 1 Kim Seng Promenade, #02-32, Great World City, Singapore 237994, Account / Iban No: 032-004152-3. / PAYNOW: UEN199201190R
All cheques should be made payable to "MATCOR Technology & Services Pte Ltd" and mailed to 3 Seletar Aerospace Link Singapore 797550, Or
Overseas participants may choose to pay in EUR or USD.
Participants shall bear all bank charges for payments.
For clarification or inquiries please contact Ms. Pei Shyan NG or Ms. Irene LIM at +65 67788285 or send an email to training@cetim-matcor.com
Any cancellation made after closing date – no refund, but delegate substitution is allowed.
Any cancellation made before closing date will receive full refund.
MATCOR reserves the right to cancel or reschedule the course, only if deemed necessary