Tribology: Friction, Wear and Lubrication of Mechanical Parts
Master the concepts of tribology to optimize the design and maintenance of your mechanical parts that are subjected to friction and wear.
Upon completion of the training, the attendants will be able to carry out the following:
Explain the basic concepts of tribology (tribological system, friction coefficient, lubrication, wear, 3rd body, etc.)
Identify the different modes of damage by wear
Identify the influencing factors of a tribological system
Select materials, treatments and/or coatings relevant to address friction or wear issues
Acquired knowledge in mechanics and notions in metallurgy.
Methodology alternating theory and practice through case studies.
Engineers and technicians of design offices or maintenance services
Fundamentals of tribology

History and basic knowledge.
Mechanics of contact.
Notions of 3rd body
Wear failure analysis

Economic aspects.
Different wear mechanisms (adhesion, abrasion, erosion, cavitation, fretting, contact fatigue, by electric arc, assisted by corrosion).
Practical studies on concrete cases.
Tribological simulation tests to characterize the tribological behavior of a material
Lubrication

The different lubrication regimes (hydrostatic, hydrodynamic, elastohydrodynamic).
Lubricants (oils, greases).
Methods and criteria for choosing materials in tribology

Metals.
Polymers.
Ceramics.
Composites.
Coatings and surface treatments.
This course will be conducted Ms. Céline TREVISIOL, a technical expert trainer in the field of tribology, involved in consulting missions, expertise and technical assistance in company.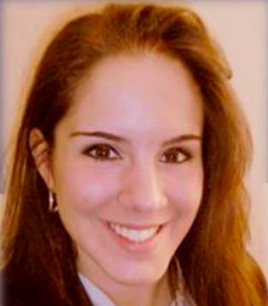 Ms. Céline TREVISIOL
In our environment, there are many applications involving tribology which is the processes of friction and wear between two materials. Nevertheless, a considerable amount of energy is consumed to overcome friction (in transport, industry and power generation sectors). In addition, friction is likely to generate severe wear of components and significant economic losses. Based on this context, efforts are devoted to introducing better tribological practices that require a better understanding of the different processes involved in friction situations. To progress in the mechanical engineering industry, the tribological laboratory of CETIM is strongly involved in this topic
Skills in tribology and metallurgy,
Failure analysis and wear expertise for various tribological applications,
Wear and friction testing,
Choice of material solutions for tribological applications
Trainer in tribology for operators, technicians and engineers in design office, maintenance or quality
Fields: Failure Analysis & Wear Testing & Choice of Materials
Project 1: Wear mechanisms analysis of steels, plastics and elastomers under different abrasion conditions for pipe components
Project 2: Development of a friction test to reproduce the contact between metallic materials and fibers for textile applications.
Project 3: Comparison of the tribological behavior of various surface treatments under various wear conditions (abrasion, fretting..) to increase the lifetime of mechanical components by reducing friction and wear.
Position:Tribological engineer at the laboratory of friction, wear and lubrification at the department of metallic materials and surfaces at CETIM.
Background:
PhD in advanced mechanical engineering specialized in tribology and metallurgy,
Mechanical master degree specialized in material science and technological innovation.
CLASSROOM TRAINING REGISTRATION FORM
M12 Tribology: Friction, Wear and Lubrication of Mechanical Parts
3 Seletar Aerospace Link, Singapore 797550
We welcome groups to attend our trainings. Please contact us for a group discount package.
To register for the course, please complete this form.
Registration form and course fees are to reach MATCOR before the closing date.
Registration will only be confirmed upon full payment.
Direct internet banking payment to MATCOR Technology & Services Pte Ltd, Bank: Development Bank of Singapore, Bank Code: 7171, Branch Code: 032, Swift Code: DBSSSGSG, Bank Address: 1 Kim Seng Promenade, #02-32, Great World City, Singapore 237994, Account / Iban No: 032-004152-3. / PAYNOW: UEN199201190R
All cheques should be made payable to "MATCOR Technology & Services Pte Ltd" and mailed to 3 Seletar Aerospace Link Singapore 797550, Or
Overseas participants may choose to pay in EUR or USD.
Participants shall bear all bank charges for payments.
For clarification or inquiries please contact Ms. Pei Shyan NG or Ms. Irene LIM at +65 67788285 or send an email to training@cetim-matcor.com
Any cancellation made after closing date – no refund, but delegate substitution is allowed.
Any cancellation made before closing date will receive full refund.
MATCOR reserves the right to cancel or reschedule the course, only if deemed necessary