Failure Analysis and Forensic Investigation
Failure of components or sometimes the entire structure often pose significant impact and threats to safety, economic and even to environmental issues. A detailed understanding and analysis of the causes is usually deemed as basic requirement in order to prevent similar failures from recurring in the future.
The training provides some of the fundamentals and practical approach of forensic investigation, the various modes and causes of failures to better understand the macro and micro aspects of engineering components.
The training provides participants with:
Forensic knowledge and skills used in failure investigation
An abridgement of techniques used as aids in forensic investigation
Collated experience from past failure cases from various industries and components
Teaching method alternating theory and practice through case studies or works directed.
14th & 15th December 2021
08:30 – 17:30 (GMT+8) Singapore
Introduction to Failure Analysis and Forensic Investigation
Material Properties and basic concepts in metallurgy
Analytical techniques used (for Site)
Analytical techniques used (for Laboratory)
Failure and Damage Mechanisms
Principal solicitations (loading)
Case Studies (focus on different industries and mechanical related, such as metals, components, structural damage, power transmission etc.)
Individual work and Quiz (including comprehensive library of photos illustration to differentiate diverse types of failure)
Questions / answers.
The course is designed for various disciplines that includes Engineers, Consultants, Inspectors, Safety, Maintenance, Process and Operators; covering major industries not limited to Oil and Gas, Marine, Building and Construction, Manufacturing and Aerospace. It is especially beneficial for participants who are new to these concepts, non-metallurgist or non-engineering related professionals who wants to better understand the application of forensic engineering for cases such as litigation and insurance purposes.
This course will be carried out by Ms. Samira ABDESSLAM, a Structural Analysis expert and a French representative in the European Crane Design Standards Committee.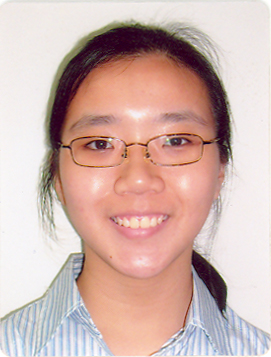 Jennifer Lim, Huei Ling
Jennifer is a Senior Consultant with Cetim-Matcor Technology & Services Pte Ltd in the field of mechanical, materials and corrosion engineering pertaining to forensic engineering, failure investigation and condition assessment.
She has over twelve (12) years of consulting experience in the oil and gas, petrochemicals, marine, manufacturing, utilities, building, pressure vessels, lifting equipment and aerospace industries and engaged in failure investigation and condition assessment cases both locally and internationally.
Materials, Corrosion, Mechanical, Machinery and Structural Failures
Condition, metallurgical and life assessment
Failure investigation
Expert witness for litigation and insurance claims and loss adjusting cases
Non-destructive evaluation, remote visual inspection
Third party inspection and quality assurance
Failure Investigation
Forensic Engineering Assessment of a Collapsed New Highway Viaduct
Forensic Engineering Assessment of an Explosion And Fire Incident In Gas Bottling and Storage Facility
Assessment of Storage Tank Bottom and Annular Plates – in Fujairah
Presentations
Fatigue Design 2019 (in Senlis) – Organized by CETIM – Forensic Engineering Investigation of Fatigue Failures in Machinery
Trainer at Petronas Carigali Sdn Bhd on "Introduction to Forensic Engineering" in May 2016
Aerospace Technology Seminar 2015 – Organized by the Air Engineering and Logistics Department (AELD), Republic of Singapore Air Force (RSAF)
Matcor Technology & Services Pte Ltd (2008 – Present):
Senior Consultant
Education / Certification :
Bachelor of Engineering (Materials Engineering) Degree, 2008 – Nanyang Technological University
API-570 Piping Inspector, 2014
Robert SHANDRO
Mechanical Engineer - Materials & Construction. Specialized in mechanical power transmission components. A Specialist in Failure Analysis, Consulting and Technical Assistance in industries including Aerospace, Energy, Transportation, Shipbuilding and Public Works. Member of French delegation for ISO TC60 (Technical Committee) "Gears".
An expert in capacity calculation of gears, terminologies, notation, strength and quality of materials for gears.
Global assessment on fixed and turning parts of mechanical systems
Failure analysis on power transmission components
Expert witness for litigation and insurance claims
Design and dimensioning assistance
Training on failure analysis
Standardization works.
CGG : From failure analysis to power transmission design (gearboxes of a scientific research vessel)
SAFRAN : Global assessment on AGB (Accessory Gear-Box), TGB (Transfer Gear-Box) and RDS (Radial Shaft)
EDF-EN : Failure analysis on blade bearings and gearbox of wind turbine
NEXTER: Power transmission failure analysis and tests of an armoured vehicle
DEGREMONT: Assessment and rehabilitation of a pumping station
Career:
5 years as Design Engineer (electric motors and generators)
12 years as Technical Advisor (Judicial Expertise)
13 years as Project Manager at CETIM
From year 2019-Principal Consultant at MATCOR
Graduate:
Engineer-Mechanics of Structures (UPT 1986)
Engineer-Materials (ISMCM 1992)
MTS01 Failure Analysis and Forensic Investigation
14th & 15th December 2021
08:30 – 17:30 (GMT +8) Singapore
30th November 2021, Tuesday
3 Seletar Aerospace Link, Singapore 797550
SGD 1,200.00 (exclude GST)
Registration must reach us on or before 15th November, Monday
SGD 1,080.00 (exclude GST)
With minimum 3 participants from the same company.
SGD 1,080.00 per person (exclude GST)
Our Accounts will advise if GST is applicable. Participants shall bear all bank charges.
To register for the course, please complete this form.
Registration form and course fees are to reach MATCOR before the closing date.
Registration will only be confirmed upon full payment.
Direct internet banking payment to MATCOR Technology & Services Pte Ltd, Bank: Development Bank of Singapore, Bank Code: 7171, Branch Code: 032, Swift Code: DBSSSGSG, Bank Address: 1 Kim Seng Promenade, #02-32, Great World City, Singapore 237994, Account / Iban No: 032-004152-3. / PAYNOW: UEN199201190R
All cheques should be made payable to "MATCOR Technology & Services Pte Ltd" and mailed to 3 Seletar Aerospace Link Singapore 797550, Or
Overseas participants may choose to pay in EUR or USD.
Participants shall bear all bank charges for payments.
For clarification or inquiries please contact Ms. Pei Shyan NG or Ms. Irene LIM at +65 67788285 or send an email to training@cetim-matcor.com
Any cancellation made after closing date – no refund, but delegate substitution is allowed.
Any cancellation made before closing date will receive full refund.
MATCOR reserves the right to cancel or reschedule the course, only if deemed necessary