Failure and Damage Mechanisms Affecting Fixed Equipment
ASME and API codes are commonly referred to for the design, fabrication, inspection, and testing of pressurized equipment. Failure and damage mechanisms during service are however generally not addressed in these codes. Understanding and determining the causes of failure or degradation is essential when conducting a general inspection, fitness-for-service (FFS) assessment or risk-based-inspection (RBI) of an equipment or plant.
As determination of the cause of failures/degradation can be quite complex due to widely varying material/environmental condition interactions in most plants, API Recommended Practice 571 was published to provide information and general guidelines to assist inspection personnel and engineers in identifying likely causes of damage, as well as to introduce the concepts of service-induced deterioration and failure modes.
While API 571 does serve its purpose well, this training course aims to provide participants with deeper understanding of the failure/damage mechanisms through case studies, comprehensive presentation of metallurgical/scientific evidence and explanation of the fundamentals behind the respective mechanisms. The course also introduces the concepts of metallurgical failure analysis, which would help participants on diagnosing failure and damage mechanisms.
The training provides participants with:
Basic concepts in metallurgy
Overview of failure analysis and the techniques of diagnosing failure modes and damage mechanisms
Understanding of general damage mechanisms for all industries
Understanding of damage mechanisms in refining/petrochemical industries (for 3rd day course).Integration of theoretical and practical knowledge through case studies.
Ability to recognize and evaluate different failure/damage mechanisms and their implications on service life.
17th – 19th March 2021 (Wednesday to Friday)
08:30 – 17:30 (GMT+8) Singapore
Day 1 (Part I – MTS 02)
Introduction and Course Objectives
Basic Concepts of Metallurgy
Overview of Failure Analysis and Diagnostic Techniques
Mechanical and Metallurgical Failure Mechanisms
Day 2 (Part I – MTS 02)
Uniform or Localized Loss of Thickness
High Temperature Corrosion
Environmental-Assisted Cracking
Day 3 (Part Il– Refer to MTS03)
Refining/Petrochemical Industries
Uniform or Localized of Thickness
Environmental-Assisted Cracking
Other Mechanisms
The course is designed for Engineers (AEs, CPs, etc), Inspectors, Consultants, Adjusters, Maintenance and Plant Operators, and Safety and Quality Assurance Personnel. It is essential for those whose work involve safety, inspection, maintenance, trouble-shooting, plant operations and prevention of failures.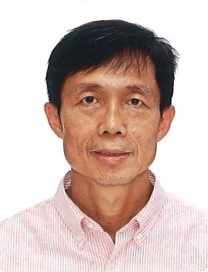 Er. LIAM KOK CHYE
BEng (Hons) M.Eng, P.Eng, Sr M.I.E.S. NACE
Mechanical Engineer (PE) – Integration of mechanical engineering and materials/corrosion expertise for condition assessment and forensic engineering work. Expert Engineer. (IES Engineering Expert Panel – Forensic Engineering and Materials/Corrosion) Specialist Professional Engineer in Lifting Equipment and Cranes (PEB). Who's Who in Engineering (Singapore), Snr. Member of IES and NACE
He has more than 30 years of consulting experience in failure analysis, forensic engineering and condition assessment for a wide spectrum of industries such as oil and gas, chemical, pharmaceutical, construction, aerospace, marine and offshore. He has also served as an expert witness for many litigation and insurance cases. Through his many years of materials and corrosion consultancy work, he is able to provide actual case studies to elaborate on the various concepts and mechanisms of corrosion in a practical manner.
Failure analysis of mechanical equipment/components and structural facilities
Condition and remnant life assessment of high temperature equipment/plants, lifting equipment and structural facilities
Forensic engineering investigation of industrial incidents
Materials and corrosion consultancy
Expert witness for insurance industry and litigation
Career: 
Materials/corrosion consultant in DNV – 5 years
Engineer consultant and director in Matcor – 27 years
Principal consultant in Matcor (now a Cetim company) – current
Academic: 
Bachelor in Engineering (Mechanical, Hons), 1986
Master of Engineering, 1990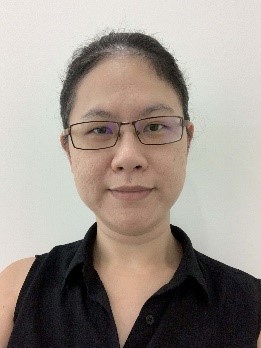 JUDY GOH Zhu Di
BEng MSE (Hons), API 510, API 580
Graduated in Material Science and Engineering, she has been an engineer and a consultant for 10 years within Matcor. She has performed numerous cases in the failure analysis and forensic investigation for system and component failures for various industries.
Judy is one of the leads to perform the remnant life assessment and risk based inspection assessment for pressure vessels and piping for service life extension purpose. She also has experience as an expert consultant for litigation and insurance claims and loss adjusting cases.
Failure Analysis
Remnant Life Assessment
Fitness for Service Assessment
Risk Based Inspection (RBI) Assessment
API Inspection
Career :
Matcor (2009 – Today) : Consultant
Academic :
Bachelor Degree – NUS – Material Science and Engineering – 2009
API 510 Pressure Vessel Inspection Certification – 2014, 2020
API 581 Risk Based Inspection Certification – 2016
MTS03/04 Failure and Damage Mechanisms Affecting Fixed Equipment
17th – 19th March 2021 (Wednesday to Friday)
08:30 to 17:30 (GMT +8) Singapore
24th February 2021, Wednesday
3 Seletar Aerospace Link, Singapore 797550
We welcome groups to attend our trainings. Please contact us for a group discount package.
To register for the course, please complete this form.
Registration form and course fees are to reach MATCOR before the closing date.
Registration will only be confirmed upon full payment.
Direct internet banking payment to MATCOR Technology & Services Pte Ltd, Bank: Development Bank of Singapore, Bank Code: 7171, Branch Code: 032, Swift Code: DBSSSGSG, Bank Address: 1 Kim Seng Promenade, #02-32, Great World City, Singapore 237994, Account / Iban No: 032-004152-3. / PAYNOW: UEN199201190R
All cheques should be made payable to "MATCOR Technology & Services Pte Ltd" and mailed to 3 Seletar Aerospace Link Singapore 797550, Or
Overseas participants may choose to pay in EUR or USD.
Participants shall bear all bank charges for payments.
For clarification or inquiries please contact Ms. Pei Shyan NG or Ms. Irene LIM at +65 67788285 or send an email to training@cetim-matcor.com
Any cancellation made after closing date – no refund, but delegate substitution is allowed.
Any cancellation made before closing date will receive full refund.
MATCOR reserves the right to cancel or reschedule the course, only if deemed necessary