NDT Imaging of Components: What benefit for mechanical industry?
"NDT imaging of components: what benefit for mechanical Industry?"
Industrial companies are currently facing new challenges to guaranty the fitness for purpose of mechanical components, in the context of the increase of security requirements and the ageing of already installed structures.
Some of the industries aim to perform NDT during the manufacture, others in maintenance during the life of the component. Imaging NDT techniques bring new solutions making easier the testing of the components.
More, a new way of applying NDT consists of the development of « IOT » measurement tools. The presentation gives elements about the technological state of imaging NDT and its connection with the IOT approach
-Evolution of Industrial needs: production, maintenance, failure analysis
-Evolutions of 2D and 3D NDT imaging techniques in X-ray, ultrasonic, and thermal infrared for defect detection
-Examples of Tomographic and Radio tomographic reconstruction
-Example of on-line integration of thermal infrared testing on forged components
-The development of non-contacting ultrasonic techniques
-Imaging NDT techniques for characterization of materials (stress, microstructure…)
-The development of IOT-NDT solutions
-Conclusion
15:30 to 17:00 (GMT +8), Singapore time
Topics covered during the presentation:
Features presented from case studies:
Context
Ageing of equipment
Proof of fatigue strength of steel structures in Europe: Eurocodes
Crane design, residual life of cranes and related Rules and Standards
Pressure vessels and boilers
Cetim's general methodology for evaluation of Residual Life
Some industrial examples
Questions answers
The webinar will be presented by our French expert Mr Henri WALASZEK, who work in the business team of Monitoring NDT & Connected Objects Noise & Vibration Hardness.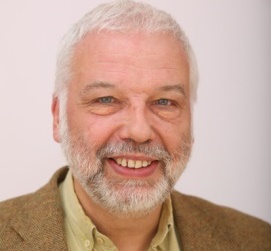 Henri WALASZEK
Currently NDT Senior Expert in CETIM-40 years experienced in NDT
Research Engineer in Petroleum Service company, in a NDT equipment manufacturer, and lastly at CETIM
He presented the CETIM NDT works in many conferences in France and abroad
He published by seventy papers and is reviewer of NDT publications in various journals
Up to 2016, chairman of NDT-composite- sessions of European ICS JEC conferences
Technical supervisor of ten PHD thesis in NDT, up to now.
Focused expertise on low and high frequency-ultrasonics and high power pulsed ultrasonics
Development of Eddy current and ultrasonic probes, Development of experimental EMAT transducers
Non-destructive characterization of material
Expertise in innovative NDT (Composites, Thermal infrared, testing at high temperature, acoustically attenuative materials…)
After having obtained a Master 1 degree of physics and a
Master 2 degree in ultrasonics (Paris Diderot),
In CETIM, development of many projects on innovative methods for Non Destructive testing, for private and collective customers
-Expert in Permanent scientific committee of French NDT Association COFREND,
Formerly, expert in Standardization committee in France and Europe-
Trained in mixing technical approaches from different industrial fields to solve NDT questions.
Development of transposal of NDT concept to process monitoring.
WEB DISCOVERY REGISTRATION FORM
NDT Imaging of Components: What benefit for mechanical industry?
21st September 2021, Tuesday
15:00 to 16:30 (GMT +8), Singapore time
From your home office and via Internet, attend a webinar with our expert for free!
Participation is free but registration is required.
Registration form and course fees are to reach MATCOR before the closing date.
Registration will only be confirmed upon full payment.
Direct internet banking payment to MATCOR Technology & Services Pte Ltd, Bank: Development Bank of Singapore, Bank Code: 7171, Branch Code: 032, Swift Code: DBSSSGSG, Bank Address: 1 Kim Seng Promenade, #02-32, Great World City, Singapore 237994, Account No/Iban: 032-004152-3.
All cheques should be made payable to "MATCOR Technology & Services Pte Ltd" and mailed to 3 Seletar Aerospace Link Singapore 797550, Or
Overseas participants may choose to pay in EUR or USD.
Participants shall bear all bank charges for payments.
For clarification or inquiries please contact Ms. Ng Pei Shyan or Ms. Irene Lim at +65 67788285 or send an email to training@cetim-matcor.com.
Any cancellation made after closing date – no refund, but delegate substitution is allowed.
Any cancellation made before closing date will receive full refund.
MATCOR reserves the right to cancel or reschedule the course, only if deemed necessary