Risk-Based Inspection Webinar
Key Concepts of a Risk Based Inspection (RBI) program
Free Webinar Registration
In this webinar, you will learn from our RBI expert sharing:
Why choose RBI over other approaches?
Which RBI methodology is most appropriate for your plant?
How should plant owners start to develop and implement the RBI programs to their assets?
What is the essential consideration when selecting the right RBI tool for the RBI program?
Also, in partnership with Antea, the software expert will share:


The strong points and advantages of using RBI software
Using the plant RBI data to read and study useful RBI results
Topics covered during the presentation:
Features presented from case studies:
Simple milled part
Complex milled part
Turned part treated from a 2D plan
Turned and milled part processed from a CAD file
Mechanical assembly
Origin and reliability of the results obtained
Management of a TechniQuote implementation project
Justification of the investment – ROI
Questions answers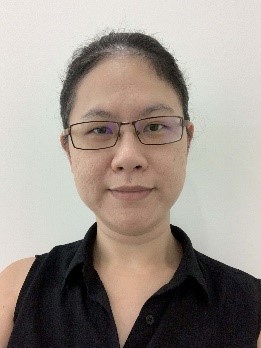 Goh Zhu Di Judy
Consultant, Cetim-Matcor Singapore
Having graduated in Material Science and Engineering, she has been an engineer and a consultant for 10 years within Matcor.
She has performed numerous cases in the failure analysis and forensic investigation for system and component failures for various industries.
She is one of the leads to perform the remnant life assessment and risk-based inspection assessment for pressure vessels and piping for service life extension purpose.
Failure Analysis
Remnant Life Assessment
Fitness for Service Assessment
Risk Based Inspection (RBI) Assessment
API Inspection
Alberto Duque
South East Asia Area Manager, Antea
Antea's South East Asia Area Manager: Alberto Duque, is a Mechanical Engineer with 6 years of experience in Asset Integrity Management Solutions. His exposure to Antea's software starts since 2015 by presenting the solution to the USA market in Houston, Texas for the implementation of digital twins in the oil and gas and petrochemical industry.
Alberto has international experience working from different countries such as USA, Colombia, Bolivia, Trinidad & Tobago, Malaysia and other where he has been involved in projects to generate data managed by Antea including Laser Scanning, 3D Modeling, Asset registry, Technical Documents management, NDT, CAD, and Risk Based Inspection.
He has promoted Antea products in several regions including North, South America and South East Asia. He is a certified in API 580 – Risk Based Inspection and his experience with technical data management helps him recognize the importance of having an organized data repository and good quality data for the completion of a successful RBI project and an AIMS program in general. He is enthusiastic in sharing solutions that can optimize processes, leadership, efficient communication and safety, qualities he has found through Antea's solutions.
RISK-BASED INSPECTION WEBINAR REGISTRATION FORM
Key Concepts of a Risk Based Inspection (RBI) program
From your home / office and via Internet, attend a webinar with our expert for free!
Participation is free but registration is compulsory.