Risk-Based Inspection Webinar
Preventing failure and corrosion for asset integrity and reliability
27 April 2023, 4.30pm – 8.30pm
Cetim Matcor
The Maritime industry continues to serve as an essential driving force for international trading in this increasingly interconnected global economy. It is of paramount importance to keep the vessels and related maritime facilities in an optimal condition to ensure uninterrupted operation that would otherwise cause significant impact and threats to safety, economic and even to environmental issues.
As an independent engineering consultancy company, we provide value-added, cost-effective, reliable, and innovative engineering solutions to help our clients to analyse, maintain and improve on their equipment to achieve a smooth and reliable business operation.
Introduction of Organisers and New ASMI's Members
Technical Presentations:
– Failure Analysis in the Maritime Industry
– Focus on corrosion
– Cathodic protection simulation
Site visit and Networking Refreshments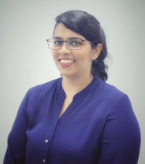 Aishwarya
Additive Manufacturing Project Engineer at Cetim-Matcor
With more than 7 years of experience, Aish is a R&D engineer in Cetim-Matcor, with a special focus on metal additive manufacturing. She leads R&D and collaborative efforts to capitalise on Cetim's expertise and research in the domain to accelerate industrial adoption in the Asia Pacific region.
AMPP Global Research Programme Committee Member, 2022-2025
AMPP Global Technical Programme Committee Member, 2020-2021
Secretary in NACE (Now known as AMPP) Singapore Section, 2019-2020
Corrosion in Metal additive manufacturing
Material Characterization in MAM
Decarbonisation in energy systems
Performance evaluation of fuels and lubricants with additives, (ISO 18436-4, ICML Machinery Lubricant Analyst Level II)
Guillaume MOHARA
Additive Manufacturing Technical Project Manager at Cetim
Guillaume is an Additive Manufacturing technical project manager at Cetim with over 6 years of hands-on experience across the entire value chain. After graduating from Georgia Tech (USA) in 2016, he spent 5 years as an AM Process Engineer in the R&D of a large corporation in Japan, managing projects with international partners on material feedstock characterization, process optimization, post-processing, in-situ monitoring and standardization.
Today, Guillaume is responsible for multiple cross-functional projects on most major AM processes (EBM, LPBF, MBJ, wire-DED and hybrid processes), aiming to demonstrate industrial relevance and increase the maturity of these technologies.
AM process expertise
5+ hands-on experience in LPBF/EBM/MBJ, wire-DED coordinator.
Design, feedstock characterization, post-process & NDE management.
Strategic development
AM technology roadmap development & executive-level reporting.
Internal/external negociations for technology buy-in.
Participation is free but registration is compulsory.