Full Range of Services under Power Transmission:
Failure analysis and expertise
Consulting and design support
Computation and simulation
KISSsoft Software
Training
Selection of gears material and treatment
Failure analysis and expertise
Analysing failures is a critical process in determining the physical root causes of problems. The process is complex, draws upon many different technical disciplines, and uses a variety of observation, inspection, and laboratory techniques.
A logical failure analysis approach is more than just a diagnosis. It is an appropriate method of observation and analysis, a specific knowledge and extensive experience, a global vision of the failure and finally improvement advice and redesign.
We offer:
Failure analysis on power transmission components:

gearboxes (shafts, gears, bearings …)
coupling,
chains, …

Multidisciplinary project management skills: non-destructive test, expertise in metallurgy, metrology, computations, oil analysis, …
A global system approach,
Multidisciplinary skills recognized by power transmission companies,
Consulting and design support
Consulting and design support are at the heart of our expertise. Based on the experience gained and great applicative research projects conducted, our consultants work to bring new solutions for companies dealing with power transmissions.
Our team provide support across the development process, not only on component development, but also for the implementation of complete gearbox solutions.
Computation and simulation
Presently, by using an appropriate simulation method which integrates powerful and extensive software solutions (such as KissSys …), it is possible to confirm the causes of the failure by combining the global approach and the detailed analysis of components in order to get a further understanding of operating conditions.
Our analysis methodology is based in a realistic modeling:
Failure analysis and expertise,
Compare visual inspection with simulations results,
Use the model to suggest the best solution.
We use a Global System Approach (GSA) based on information concerning:
Power drive line
Environment
Effect of control
Effect of casing, supports …
Effects link with the operating (chocks, foreign body, …).

Detailed modeling is realized on gears, bearings, shafts, connections considering:
Macro and micro geometries
Standardized computations (ISO, AGMA …):
Contact pressure and its distribution
Lubricant film thickness calculations …

Training
Training is a strategical issue for the companies: keep your staff at the required technical level, help key actors to progress, anticipates losses and keep your knowledge secure.
CETIM ACADEMY training covers all mechanical skills, and our training engineering specialists know how to analyse your organization, to help you set up long or short term actions to perpetuate your professional skills.
MATCOR: official seller for KISSsoft in the ASEAN area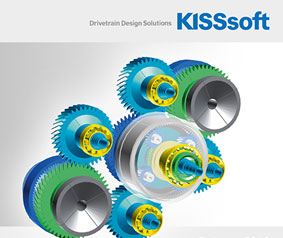 KISSsoft is now available in 10 countries in the ASEAN area through a new distributor: MATCOR.
An agreement was signed in June between the Singaporean CETIM's subsidiary and KISSsoft AG, the world's leading provider of transmission system simulation software. This partnership allows both to penetrate a growing area in terms of R&D with a reputable software and to strengthen MATCOR's expertise in transmission systems.
KISSsoft is a software for calculating and optimizing mechanical components: gear wheels and gears, but also shafts, bearings, connecting elements, springs as well as chains and belts.
Additional modules, such as conversion between different hardness systems or tolerance calculations complete this solution.

Selection of gears materials and treatments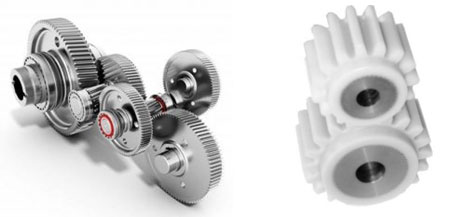 Your Expectations

Get an expert support when choosing a gear wheel material and heat treatment within the frame of a technical specification.
Make the right sufficient choice to guarantee your customer's satisfaction.
Our Solutions
Our experts will:
evaluate the loading capacity of the mechanism
assess the depth of maximal shear stress
help you to select the material (steel, plastic…) and heat treatment (carburization…)
Your Benefits
With a practical and technological experience, our multi-disciplinary team on materials and gears offer you the best solution to optimise your requirement.