WEB DISCOVERY
Introduction to Fatigue of Materials
Short initiation to fatigue of materials
In this webinar, following an Introduction and some definition, you will see:
• cracking mechanism
• Analysis process in fatigue
• Different kinds of rupture/fracture
Topics covered during the presentation:
Features presented from case studies:
Some photos of real crack

Example of rupture surface
SPEAKER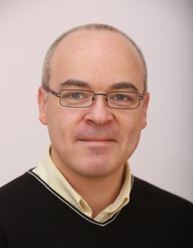 Michel MARZIN
Mechanical engineer, specialized in Durability Engineering.
Technical Study: technological choices, techno-economical analyses, design and industrialization of components, industrial transfer
Training and Supports
20 years of practical experience, in mechanical engineering on automotive, aeronautical, railway parts, …
Skills in materials, durability testing and calculation, correlation, instrumentation, FEA
AREAS OF EXPERTISES

Michel MARZIN is involved in the fatigue design of components and structures. His areas of expertise are:
Solids mechanics and Strength of materials
Fatigue damage of materials
Fatigue of welded structures
Design and calculation of structures
Fatigue tests
Fatigue standards and calculation codes
RECENT PROJECTS
Fatigue tests and characterization of materials:
Establishment of behavior materials laws
Characterization of damage of materials (cracks, …)
Optimization of fatigue tests, Parts validation management
Design and calculation of fatigue structures
Choice of materials and criteria adapted to service conditions
Fatigue Post-treatment from FE calculations and / or measurements
Validation and calculation of automotive parts
Automotive Cradle and rear axle validation plan
Calculation / Validation of rear axle and deformable cross member
PROFILE
CETIM (since 2011): Fatigue Project Manager
MATIS technologies (2009 -2011): Mechanical Senior Consultant
THYSSENKRUPP SOFEDIT (1998-2008): Development Engineer
Degree: Mechanical Engineer INSA Strasbourg (formerly ENSAIS)
Maitrise de mécanique (MSc in structure Analysis) from Franche-Comté University (Besançon)
Registration Form
Short initiation to fatigue of materials
Course Name: Introduction to Fatigue of Materials
Date & Time: TBA
Venue: From your home / office and via Internet, attend a webinar with our expert for free!
Free participation but registration is compulsory.