Introduction to Vibration Study and Its Effects
Mechanical or structure vibration occurs everywhere, be it in our homes, at work or during transportation. Vibration is often a destructive and annoying side effect of a useful process or intended operation. It causes wear and fatigue and is often responsible for the ultimate breakdown of the machine.
This introductory course on vibration study provides participants a better understanding of vibration phenomenon; the sources of vibration and their detrimental effects; and the general vibration reduction measures. It aims to raise awareness of the participants on early treatment of the impending vibration issues.
At the end of the course, participants will have a better understanding on:
Mechanical vibration phenomenon
Various sources of vibration and their effects
The different types of vibration control techniques
09:00 – 17:00 (GMT+8) Singapore
Teaching method alternating theory and practice through case studies or works directed
Practicing engineers and managers involved in the design and/or maintenance of automotive products or rotating machinery who want to have a better understanding on vibration sources and the general vibration control measures. Participants with relevant working experience, though not mandatory, will have advantage in appreciating the course.
Introduction of Vibration Phenomenon
Basics of Vibration Study

Simple Harmonic Motion
Measures of Vibration Signals
Types of Vibration Signals
Frequency of Vibration Signals
About Structure Resonance

Sources of Vibration

Machinery Vibration

Rotational Machinery
Reciprocating Machinery
Impact and Shock Induced Vibration

Earth and Building Motions
Land Transportation

Road Vehicles
Rail Vehicles
Tracked Vehicles

Surface Ships
Aircrafts

The Effects of Vibration

Equipment Performance & its Reliability
Structure Response
Acoustic Noise Generation
Human Response & Ride Comfort

General Vibration Control Measures

Reduce Dynamic Excitation
Increase Structural Rigidity
Detune Resonant Frequencies
Decouple Vibration
Isolate Vibration
Absorb Vibration
Damp Structural Resonances
This course will be conducted by Dr KOH Yong Khiang.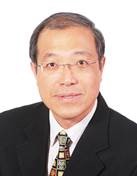 Dr KOH Yong Khiang
Dr Koh is a veteran and specialist in structural dynamics and vibration control of mechanical systems. He has more than 30 years of practical experience in structural design, dynamic & fatigue analysis, test and evaluation, spectral analysis, noise, vibration and shock reduction measures.
Structural design and dynamic analysis via FEM techniques
Noise, vibration & shock analysis and reduction measures
Test & evaluation and vibration spectral analysis
Structural failure investigation and fatigue analysis
Design risk mitigation based on Design Failure Modes and Effects Analysis (D-FMEA)
Career:
STELS (1994-2009) Principal Engr, Snr Principal Engr & HODs
STELS (2010-2015) Chief Engineer & Head, Test & Reliability
STELS (2016-2021) Chief Engineer, Engineering Analysis
Education:
BEng (Hons) Mechanical Engineering, NUS (1981)
MSc in Sound and Vibration Studies, ISVR (1989).
PhD in Vibration Studies and Control, ISVR, University of Southampton, UK (1993)
MTS17: Introduction to Vibration Study and Its Effects
09:00 – 17:00 (GMT +8) Singapore
12 October 2023, Thursday
SGD 800.00 Per person (exclude GST)
Registration must reach us on or before 28 September 2023, Thursday:
SGD 720.00 per person (exclude GST)
We welcome groups to attend our trainings. Please contact us for a group discount package.
Our Accounts will advise if GST is applicable. Participants shall bear all bank charges.
Learners must fulfill at least 75% attendance and pass all assessment components, to be awarded with a Certificate of Attendance (COA).
For clarification or inquiries please contact Mrs Lorraine HUANG or Joshua LEE at +65 67788285 or send an email to training@cetim-matcor.com
To register for the course, please complete this form.
Registration form and course fees are to reach MATCOR before the closing date.
Registration will only be confirmed upon full payment.
Direct internet banking payment to MATCOR Technology & Services Pte Ltd, Bank: Development Bank of Singapore, Bank Code: 7171, Branch Code: 032, Swift Code: DBSSSGSG, Bank Address: 1 Kim Seng Promenade, #02-32, Great World City, Singapore 237994, Account / Iban No: 032-004152-3. / PAYNOW: UEN199201190R
All cheques should be made payable to "MATCOR Technology & Services Pte Ltd" and mailed to 3 Seletar Aerospace Link Singapore 797550, Or
Overseas participants may choose to pay in EUR or USD.
Participants shall bear all bank charges for payments.
For clarification or inquiries please contact Mrs Lorraine HUANG or Joshua LEE at +65 67788285 or send an email to training@cetim-matcor.com
Any cancellation made after closing date – no refund, but delegate substitution is allowed.
Any cancellation made before closing date will receive full refund.
MATCOR reserves the right to cancel or reschedule the course, only if deemed necessary