Vibration Studies & Its Measurement & Control
Mechanical vibration refers to the oscillating motion of an object about a reference position. It is a result of dynamic forces in machines which have moving parts. Vibration disturbances occurred in machines and intricate electronic equipment, if left unattended, will increase product's' downtime, increase manufacturer's maintenance and warranty costs and reduce user satisfaction. It is an important task for product designers as well as equipment manufacturers to understand and control the unwanted vibration occurs in these machines.
This two-day technical course provides participants a better understanding of vibration phenomenon, vibration isolation theory and practical considerations, vibration measurement and signal processing. It aims to assist practicing engineers in resolving their maintenance or design issues arising from the vibration of machines.
The training provides participants with:
Mechanical vibration and its underlying theory
Vibration isolation methodology and its practical considerations
How to set up a vibration measurement system
The essentials of a digital signal processing or frequency domain analysis
09:00 – 17:00 (GMT+8) Singapore
Participants should have a technical or bachelor's degree in engineering or its equivalent.
Teaching method alternating theory and practice through case studies or works directed.
Practicing engineers, product designers, test engineers and managers who are involved in the design and/or maintenance of mechanical structures, automotive products, and rotating machinery. Participants having a technical or bachelor's degree in engineering or its equivalent is presumed in order to fully appreciate this course.
Day 1
 Vibration Studies
Vibration phenomenon
Quantifying Vibration Levels
Vibration Sources
Effects of Vibration
 Vibration Theory and Mathematical Models
Simple Harmonic Motion
Single Degree Of Freedom (SDOF) Free Vibration
SDOF Damped Free Vibration
SDOF Damped Forced Vibration
Two Degrees of Freedom Model
Vibration Isolation and Practical Considerations
Vibration Isolation Basic Theory
Isolator Properties
Effect of Damping
Case Study: Selection of Isolator for Vibration Control
Limitations of Theory and Practical Consideration
Other Vibration Control Techniques
Day 2
Vibration Measurement I – Sensors & Preamplifier
Vibration Measurement System
Vibration Transducers and Practical Consideration
Preamplifier
Tips for Vibration Measurement Set-up
Vibration Measurement II – Spectral Analysis
Time and Frequency Domain Signals
Analog Filter
Digital Signal Processing
Digitization Errors and their Mitigations
 Vibration Measurement III – Industrial Applications 
Machinery Condition Monitoring
Structural Dynamics Analysis – Modal Tests
Vibration and Shock Testing
Human Response to Vibration
This course will be conducted by Dr KOH Yong Khiang.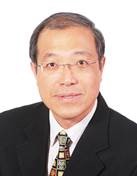 Dr KOH Yong Khiang
Dr Koh is a veteran and specialist in structural dynamics and vibration control of mechanical systems. He has more than 30 years of practical experience in structural design, dynamic & fatigue analysis, test and evaluation, spectral analysis, noise, vibration and shock reduction measures.
Structural design and dynamic analysis via FEM techniques
Noise, vibration & shock analysis and reduction measures
Test & evaluation and vibration spectral analysis
Structural failure investigation and fatigue analysis
Design risk mitigation based on Design Failure Modes and Effects Analysis (D-FMEA)
Career:
STELS (1994-2009) Principal Engr, Snr Principal Engr & HODs
STELS (2010-2015) Chief Engineer & Head, Test & Reliability
STELS (2016-2021) Chief Engineer, Engineering Analysis
Education:
BEng (Hons) Mechanical Engineering, NUS (1981)
MSc in Sound and Vibration Studies, ISVR (1989).
PhD in Vibration Studies and Control, ISVR, University of Southampton, UK (1993)
MTS18: Vibration Studies & Its Measurement & Control
09:00 – 17:00 (GMT +8) Singapore
18 October 2023, Wednesday
SGD 1,600.00 per person (exclude GST)
Registration must reach us on or before 4 October 2023, Wednesday:
SGD 1,440.00 per person (exclude GST)
We welcome groups to attend our trainings. Please contact us for a group discount package.
Our Accounts will advise if GST is applicable. Participants shall bear all bank charges.
Learners must fulfill at least 75% attendance and pass all assessment components, to be awarded with a Certificate of Attendance (COA).
For clarification or inquiries please contact Mrs Lorraine HUANG or Joshua LEE at +65 67788285 or send an email to training@cetim-matcor.com
To register for the course, please complete this form.
Registration form and course fees are to reach MATCOR before the closing date.
Registration will only be confirmed upon full payment.
Direct internet banking payment to MATCOR Technology & Services Pte Ltd, Bank: Development Bank of Singapore, Bank Code: 7171, Branch Code: 032, Swift Code: DBSSSGSG, Bank Address: 1 Kim Seng Promenade, #02-32, Great World City, Singapore 237994, Account / Iban No: 032-004152-3. / PAYNOW: UEN199201190R
All cheques should be made payable to "MATCOR Technology & Services Pte Ltd" and mailed to 3 Seletar Aerospace Link Singapore 797550, Or
Overseas participants may choose to pay in EUR or USD.
Participants shall bear all bank charges for payments.
For clarification or inquiries please contact Mrs Lorraine HUANG or Joshua LEE at +65 67788285 or send an email to training@cetim-matcor.com
Any cancellation made after closing date – no refund, but delegate substitution is allowed.
Any cancellation made before closing date will receive full refund.
MATCOR reserves the right to cancel or reschedule the course, only if deemed necessary