Improve the quality of your parts based on feedback from Failure Analysis
Understanding the basic principles of applied assessment processes and the tools necessary to anticipate a failure and draw conclusions to improve the end quality of your items – Theoretical course.
The use of polymer and composite materials to create mechanical objects is very widespread today. Despite efforts undertaken to produce quality pieces, premature flaws can occur due to certain errors introduced during transformation; factors that are badly or not at all considered during design; or even inappropriate use of objects.
A strong understanding of the process that led to the accidental damage provides the basis necessary to go back over the design and manufacture phases in order to improve the quality of the product.
This remote learning course provides an introduction to failure analysis.  We discuss the process applied for failure analysis and the main tools used on plastic, elastomer and composite objects, which enable us to verify failure hypotheses (non-destructive checks, fractography, Physico-chemical analyses, calculations, etc.).
Apply objectives
Identify the analysis methods that can be used
Start an analysis of how an object broke
15:00 – 18:00 (GMT+8) Singapore / 09:00 – 12:00 (GMT+1) France
Application of the failure analysis process to situations they find in their company.
Identification of analysis methods that can be used to pinpoint causes of failure and their purpose
Engineers and technicians in quality control, manufacture or maintenance.
Materials and processes
Recap on materials, their make-up and their transformation processes
Recap on structure/property relations
Main flaws found
Process used in failure analysis
Preliminary investigation
Investigation phase following the starting assumptions
Principles and application of non-destructive checks for assessment
Types of checks and flaws detectable (radiography, ultrasound, acoustic emission, thermography, etc.).
Physico-chemical characterisation methods
Review of main physico-chemical characterisation methods used in failure analysis
Important characteristics to measure and associated techniques
Calculations and mechanical characterisation
Main mechanical characterisation methods used in failure analysis
Possibilities offered by assessment calculations
Fractography analysis
Notions of polymer and composite breakage
Process applied to analyse breakage in an object
Main events characteristic of breakages in polymers and composites
Application in a real-life situation
Application example on a case study (application of the process, consideration of the methods to use to find the cause of failure)
Sophie TOILLON, expert on Materials provides expertise on polymer and composite components and structures.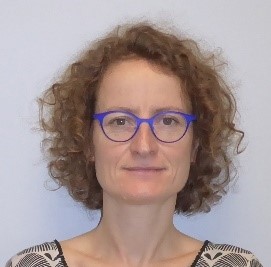 Sophie TOILLON
The areas in which she works
Classification of materials
Failure analysis, audit, advising
Searching for repair or redesign solutions
Management of projects across multiple skill areas
Training (teaching manager) and presentations on technology days
Moreover, she is head of R&D studies and of supervision of theses on:
Ageing and life expectancy prediction
Development of classification techniques (remaining constraints, etc.)
Mechanical and physical-chemical classification, NDTs of polymer and composite materials (high diffusion and high performance),
Failure analysis of plastic, elastomer and composite parts, methodology, FMEA process
Damage analysis and identification of failure mechanisms (fractography)
Understanding of ageing phenomena
Assistance with redesign or repair of faulty parts or structures
A CETIM (20 years): failure analysis project manager, head of R&D studies then Area Expert
CRITT Materials – LNE East (5 years): manager of classification services, failure analysis, specific formulations, bonding, training
Diploma from l'Institut de l'Expertise (Paris)
Qualified in Engineering at the Ecole d'Application des Hauts Polymères (EAHP) in Strasbourg (1994), Post-graduate diploma in Physics Chemistry Polymer Materials (1993)
Master's degree in Physical Chemistry (1992)
VIRTUAL LEARNING REGISTRATION FORM
WM13: Improve the quality of your parts based on feedback from Failure Analysis
15:00 – 18:00 (GMT+8) Singapore / 09:00 – 12:00 (GMT+1) France
SGD 1,400.00 (exclude GST)
Registration must reach us on or before 15th May 2023, Monday:
SGD 1,260.00 (exclude GST)
We welcome groups to attend our trainings. Please contact us for a group discount package.
Our Accounts will advise if GST is applicable. Participants shall bear all bank charges.
Learners must fulfill at least 75% attendance and pass all assessment components, to be awarded with a Certificate of Attendance (COA).
For clarification or inquiries please contact Mrs Lorraine HUANG or Joshua LEE at +65 67788285 or send an email to training@cetim-matcor.com
To register for the course, please complete this form.
Registration form and course fees are to reach MATCOR before the closing date.
Registration will only be confirmed upon full payment.
Direct internet banking payment to MATCOR Technology & Services Pte Ltd, Bank: Development Bank of Singapore, Bank Code: 7171, Branch Code: 032, Swift Code: DBSSSGSG, Bank Address: 1 Kim Seng Promenade, #02-32, Great World City, Singapore 237994, Account / Iban No: 032-004152-3. / PAYNOW: UEN199201190R
All cheques should be made payable to "MATCOR Technology & Services Pte Ltd" and mailed to 3 Seletar Aerospace Link Singapore 797550, Or
Overseas participants may choose to pay in EUR or USD.
Participants shall bear all bank charges for payments.
For clarification or inquiries please contact Mrs Lorraine HUANG or Joshua LEE at +65 67788285 or send an email to training@cetim-matcor.com
Any cancellation made after closing date – no refund, but delegate substitution is allowed.
Any cancellation made before closing date will receive full refund.
MATCOR reserves the right to cancel or reschedule the course, only if deemed necessary