Composite Materials: Generalities
Composite materials are more and more frequently taking the place of metallic materials, as they offer advantages in weight, corrosion resistance and function integration. Through the use of examples, you will evaluate the suitability of using these materials in your applications. This will also enable you to master the basic knowledge of composite materials and to acquire technical vocabulary.
Talk about the specifics of composite materials
List the advantages and disadvantages of these materials
Describe the main manufacturing processes of composites
Identify specific applications for composites.
15:00 – 18:00 (GMT+8) Singapore / 09:00 – 12:00 (GMT+1) France
The skills that trainees should develop within their company by implementing the knowledge and expertise acquired during the course.
Participate in technical discussions on composite materials,
Have technical discussions on the choice of a specific composite material as well as the associated implementation process
Project managers, research and process staff and anyone that would need to discuss with field experts (technical sales, buyers, technical secretaries, quality control).
Module 1 (2h) : Materials and general information
Definitions, vocabulary,
Structure of composite materials: resins, reinforcement, fibres, etc.
Different composite families (thermosetting and thermosoftening):
Mechanical, physical and chemical properties,
Multi-choice style quiz to check knowledge acquired.
Module 2 (2h): Composite moulding techniques
Contact moulding and simultaneous projection,
Layering pre-preg
Resin Transfer Moulding (RTM), infusion,
Moulding by compression (BMC, SMC, thermo-stamping, thermocompression),
Filament winding,
Pultrusion
Others,
Multi-choice style quiz to check knowledge acquired.
Module 3 (2h): Notion of design and application process
Notion of pre-sizing,
Application examples,
Multi-choice style quiz to check knowledge acquired
This course will be conducted by Thomas JOLLIVET & Denis ESPINASSOU.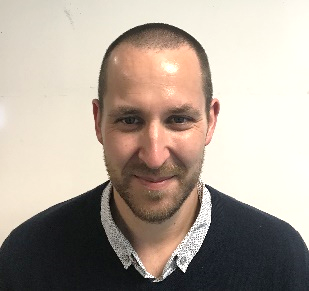 Mr. Thomas Lepine
Support for the industrialization choice for the thermoplastic and thermoset composites
Characterisation and of the thermoplastics and thermosets composites
Management of multicompetences and Multi-language projects
Physic and chemical characterisation of composites
Industrialization of thermoplastics and thermosets composites
Projects management
Support for the selection of industrialization processes for thermoplastics and the thermosets composites
Cetim (6 months): Technical project manager
Hiolle Technologies (3 years): Project Manager
Alstom (4 years): Composite and Polymer expert
Stratiforme Industries (4 years): Project Manager
Rehau SA (3 years): Technical
Thomas Jollivet
Engineer at the Centre Technique des Industries Mécaniques: Cetim (France) since 1998, specialized in failure analysis (15 years) and Development of New Manufacturing processes (10 years) for composite materials. Service activities in parallel with the management of research and development programs.
Technical assistance and failure analysis
Behavior of polymers and composites
Choice of material according to specifications
Processes of manufacturing of polymers and composites
Mechanical and physico-chemical characterization on specimens and structures
Design and sizing of composite parts
Non-destructive testing: US, X-rays, tomography….
Structural repair solution using composite material
Additive manufacturing of thermoplastics
Management of Research and development program
Fractography (international research program)
Effect of defects in composite materials
Development of high-rate manufacturing process for thermoplastic composites: in-line control and variability studies
Fatigue of thermoplastic composites materials
Expertises, failure analysis :
Expert in Failure Analysis of composites materials in the Polymer and Composite Engineering Department of Cetim for 20 years (about 500 cases 1998-2017)
Expert for BEA (French aeronautical investigation bureau): studies of planes, helicopters and gliders accidents (7 cases 2000-2017)
Expert witness in a major trial at the international trade court of Paris, failure in 3 LNG ships (2005-2009)
Expertise in Oil & Gaz industry: intervention on a production oil rig (FPSO) in Africa to analyse the failure of composite parts (2009)
Research and development
Participation in an international working group (GARTEUR) on aeronautical composite fractography (1999-2002)
Leader of a working group on the standardization of composite materials in the aeronautics sector (2013-2019)
Project coordinator of European Clean Sky project: design and high rate manufacturing of composite aircraft window frames (2017-2019)
Diploma of Technological Research on polymer and composite damage (2000)
Engineer Master graduated IUP of Poitiers (1998)
VIRTUAL LEARNING REGISTRATION FORM
WM681 Composite Materials: Generalities
15:00 – 18:00 (GMT+8) Singapore / 09:00 – 12:00 (GMT+1) France
26th April 2023, Wednesday
Registration must reach us on or before 12th April, Wednesday:
SGD 540.00 (exclude GST)
We welcome groups to attend our trainings. Please contact us for a group discount package.
Our Accounts will advise if GST is applicable. Participants shall bear all bank charges.
Learners must fulfill at least 75% attendance and pass all assessment components, to be awarded with a Certificate of Attendance (COA).
For clarification or inquiries please contact Mrs Lorraine HUANG or Joshua LEE at +65 67788285 or send an email to training@cetim-matcor.com
To register for the course, please complete this form.
Registration form and course fees are to reach MATCOR before the closing date.
Registration will only be confirmed upon full payment.
Direct internet banking payment to MATCOR Technology & Services Pte Ltd, Bank: Development Bank of Singapore, Bank Code: 7171, Branch Code: 032, Swift Code: DBSSSGSG, Bank Address: 1 Kim Seng Promenade, #02-32, Great World City, Singapore 237994, Account / Iban No: 032-004152-3. / PAYNOW: UEN199201190R
All cheques should be made payable to "MATCOR Technology & Services Pte Ltd" and mailed to 3 Seletar Aerospace Link Singapore 797550, Or
Overseas participants may choose to pay in EUR or USD.
Participants shall bear all bank charges for payments.
For clarification or inquiries please contact Mrs Lorraine HUANG or Joshua LEE at +65 67788285 or send an email to training@cetim-matcor.com
Any cancellation made after closing date – no refund, but delegate substitution is allowed.
Any cancellation made before closing date will receive full refund.
MATCOR reserves the right to cancel or reschedule the course, only if deemed necessary