Machine safety: design of control system and safety functions
Master Validate and justify technological choices relating to PLCs and electrical circuits, in light of health and safety requirements.
present the health and safety requirements to be respected for the design or modification of a control system for machinery
explain how to properly dimension a safety function
cite the main regulations and standards currently enforced in this area.
Summer: 14:30 – 18:00 (GMT+8) / Winter: 15:30 – 19:00 (GMT+8) Singapore 08:30 – 12:00 (GMT+1) France
No technical pre-requisites
Case studies.
Presentation of currently applicable standards.
Presentation illustrated by several examples from the instructor's personal experience.
Discussions between instructor and trainees throughout the course, to provide perspective about the presented points using actual industrial cases presented by the trainees.
Engineers and technicians from the design, process engineering and safety departments
Fully understand the health and safety requirements for handling risks relating to the control system (emergency stop, operating mode, inhibition of safety devices, etc.).
Learn to design safety functions according to standard EN ISO 13849-1 (2016):
link between risks and control system, the other baselines (EN62061, IEC 61508)
control system categories
quality of components, diagnostics level and validation of redundancy
steps in the design and validation of baselines
Presentation of the Sistema software tool
SIStema organisation and tree structure, breakdown of safety function into sub-blocks (SB)
use of libraries (SIStema and VDMA)
hardware modelling and software validation
preparing and reading reports
Apply learned principles based on examples of safety functions:
safety-related stop
monitoring of moving guard with PLC
Two channel output with no test (no Category 3 or 2 validation)
non-physical barrier, sequencing of cycles via re-activation
hydraulic protective devices controlled by safety PLC.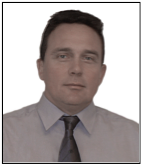 Max DELLERUELLE
Max DELERUELLE is a design consultant for machine safety. His areas of work concern all regulatory aspects of machinery directives, in particular risk analysis and conformity evaluations.
In particular, he works in the field of instrumentation & control, electricity, automated systems and robotics. He participates in several national and European workgroups concerning collaborative robotics.
Project management
Pre-design monitoring, design reviews, liaising with participants,
Preparation of specifications for pre-design and equipment subcontracting, tenders, purchasing and acceptance.
Electrical engineering and automation
Schematic and detailed diagrams for power, control and instrumentation systems.
Functional analysis, PLCs, control loops, monitoring and robotics.
International experience
English as the working language for exports (Canada, China, Russia, India, Norway).
Monitoring of foreign subsidiaries (Russia and China) and local subcontractors.
Instructor
Regulatory technical requirements, new and previously-owned machinery,
Risk analysis, IDAR method,
Design of control systems.
CETIM (since 2015)
BROCHOT Special Machinery (1998 – 2015)
ERSTEIN sugar refineries (1997 – 1998)
Services: safety training/consulting (Machinery Directive 2006/42/EC) and risk analysis (IDAR)
Pre-design studies: validation of electrical safety functions and PLCs (per ISO 13849)
Diploma from ENI Metz – General Mechanics
VIRTUAL LEARNING REGISTRATION FORM
WG15B Machine safety: design of control system and safety functions
14:00 – 17:30 (GMT+8) Singapore / 08:30 – 12:00 (GMT+1) France
27th December 2022, Tuesday
SGD 1,400.00 OR EUR 850.00 OR USD 1,040.00 per person (exclude GST)
Registration must reach us on or before 14th December 2022:
SGD 1,260.00 OR EUR 770.00 OR USD 940.00 per person (exclude GST)
We welcome groups to attend our trainings. Please contact us for a group discount package.
Our Accounts will advise if GST is applicable. Participants shall bear all bank charges.
Learners must fulfill at least 75% attendance and pass all assessment components, to be awarded with a Certificate of Attendance (COA).
For clarification or inquiries please contact Mrs Lorraine HUANG or Joshua LEE at +65 67788285 or send an email to training@cetim-matcor.com
To register for the course, please complete this form.
Registration form and course fees are to reach MATCOR before the closing date.
Registration will only be confirmed upon full payment.
Direct internet banking payment to MATCOR Technology & Services Pte Ltd, Bank: Development Bank of Singapore, Bank Code: 7171, Branch Code: 032, Swift Code: DBSSSGSG, Bank Address: 1 Kim Seng Promenade, #02-32, Great World City, Singapore 237994, Account / Iban No: 032-004152-3. / PAYNOW: UEN199201190R
All cheques should be made payable to "MATCOR Technology & Services Pte Ltd" and mailed to 3 Seletar Aerospace Link Singapore 797550, Or
Overseas participants may choose to pay in EUR or USD.
Participants shall bear all bank charges for payments.
For clarification or inquiries please contact Mrs Lorraine HUANG or Joshua LEE at +65 67788285 or send an email to training@cetim-matcor.com
Any cancellation made after closing date – no refund, but delegate substitution is allowed.
Any cancellation made before closing date will receive full refund.
MATCOR reserves the right to cancel or reschedule the course, only if deemed necessary